Get Started with Movement
To sign in to Movement, on the project44 Movement welcome page type your email address and click Next.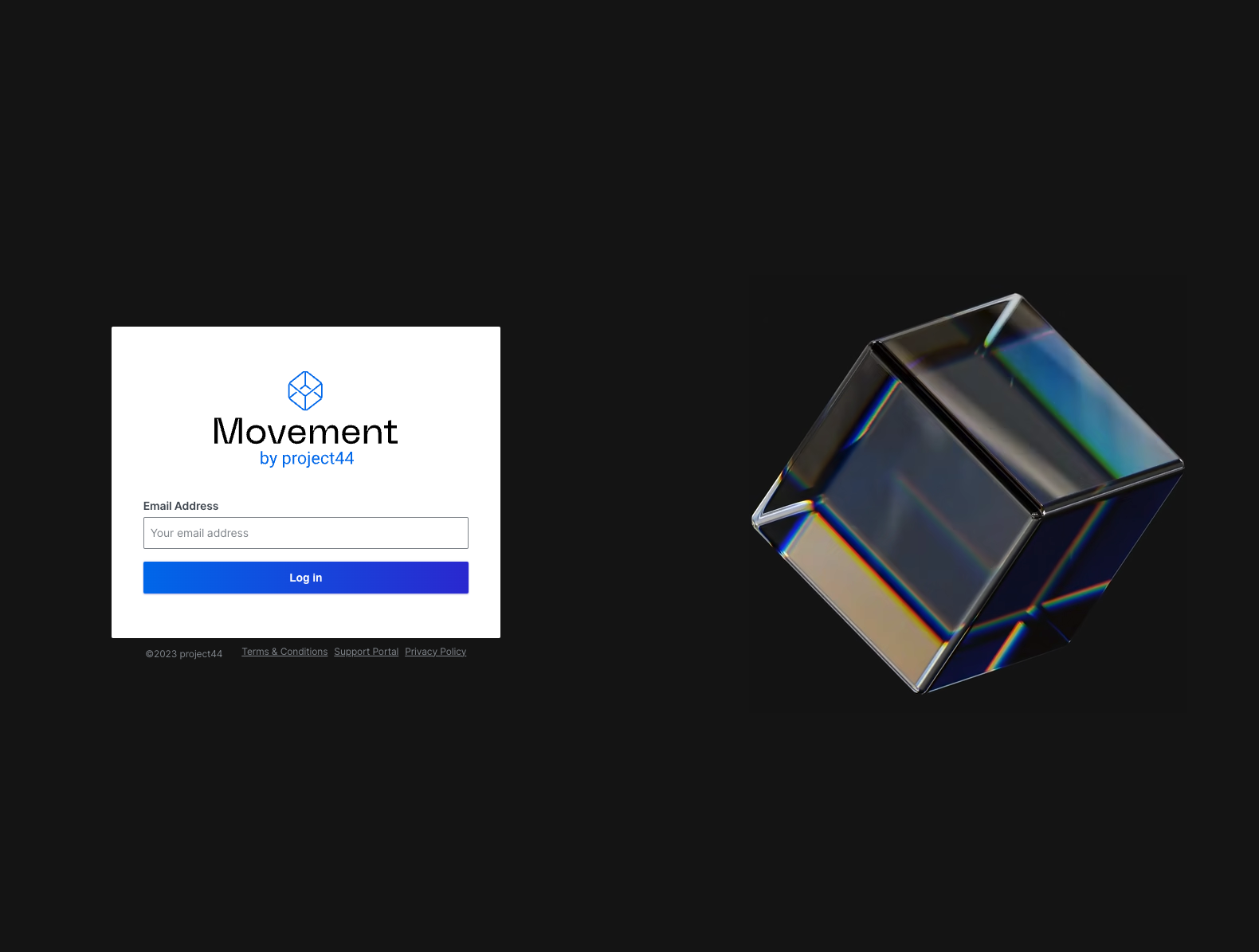 The Overview appears.
The Overview contains a dashboard that displays the following.
Tiles: The high level data for your shipments are shown in the tiles displayed on this page. The main tiles show total shipments and total orders. The other tiles show your saved views. Each tile shows the number of orders or shipments for the view and contains a link to the respective Shipment or Order view page.

User icon: Icon on the bottom left corner of the page. Click this icon to sign out of Movement.

Sidebar: Provides a menu for quick access to such functions as viewing Shipments and Truckload Analytics. For more information refer to Sidebar.
Click a tab to view the information on that page.
In addition to the use of a mouse or touchpad, there are several keyboard shortcuts you can use to navigate from tab to tab.
Arrow keys move across the screen.

CTRL + Number changes the selected tab to the selected number (1 for first tab, 2 for second tab, etc.).

X removes the tab from navigation and brings you to the next tab to the right. If there is no tab to the right, it brings you to the Visibility page.

Back Arrow returns you to the Shipment List page.
On the left side of the screen are several buttons. Click the button or the options under each to use that feature.
Button

Function

Overview: Displays an overview of the status of your shipments.

Visibility: View and search shipments.

Analyze: View Truckload Analytics.

Network: View Truckload Tracking and Root Cause Analysis.

Settings: Open the Developer Portal, configure notifications, manage users, and open the Network Management Center (NMC).

For more information refer to Settings.

NOTE: Settings are only available for users who have Customer Administration permissions.

Right Arrow: Appears when the cursor hovers over the Movement icon in the upper-left corner of the screen. Click this to expand the sidebar.

Click the Left Arrow in the upper-right to collapse the sidebar.