The Map panel shows the location of the shipment on a map. The Solid Line shows the route traveled so far.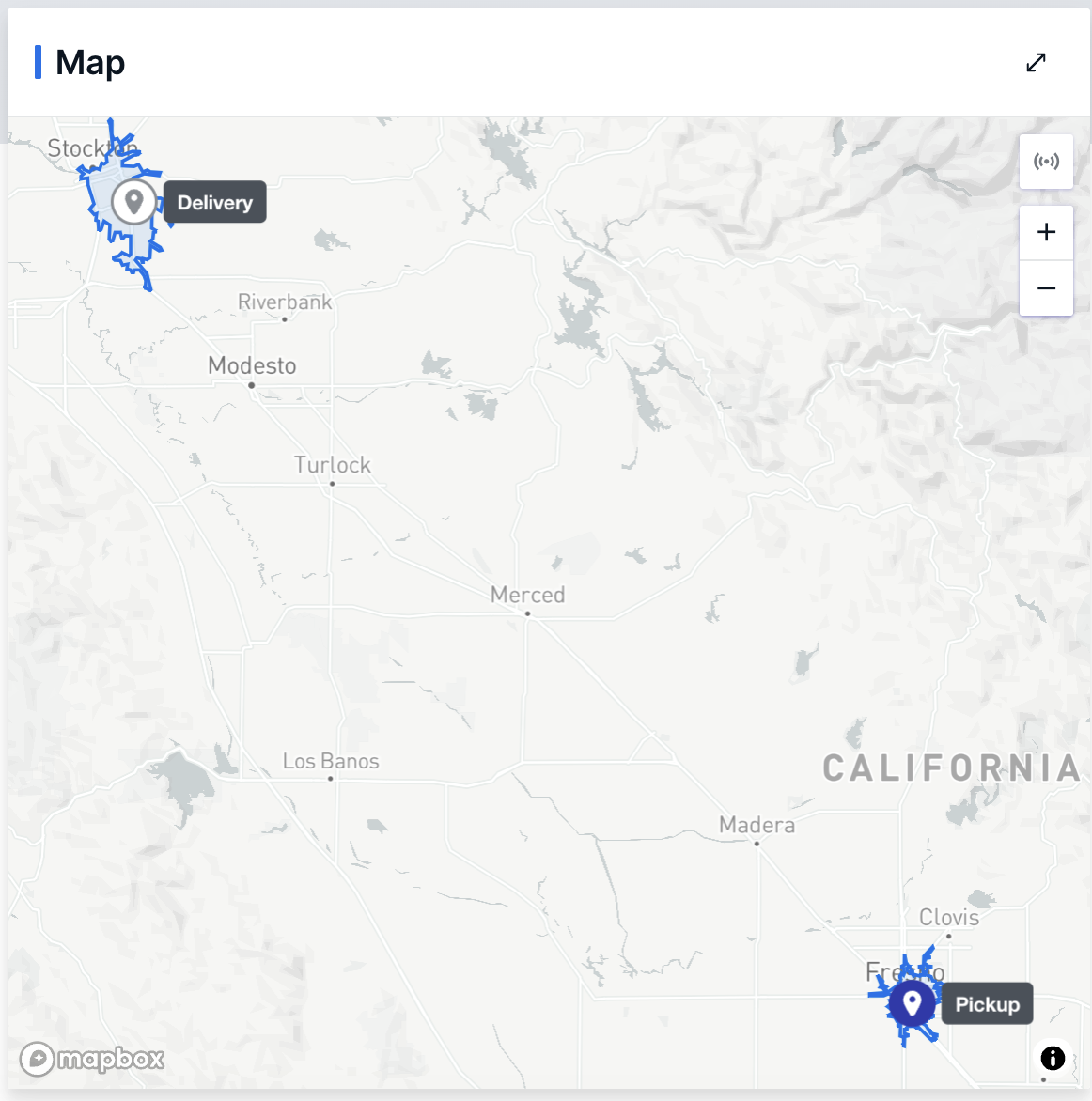 Click the +/- buttons to zoom in or out of the view.

Click the arrows to expand (and collapse) the view of the map.
Zooming in on a location (the Destination in the example below) shows the geofence for that location.