Open the Outstanding Issues by Carrier Page
To open the Outstanding Issues by Carrier page, in the Carrier/ Lane Table on the Truckload Analytics page, click the number of shipments next to a carrier. (This page can also be opened via the Truckload Carrier Details page.)
The Outstanding Issues by Carrier page opens.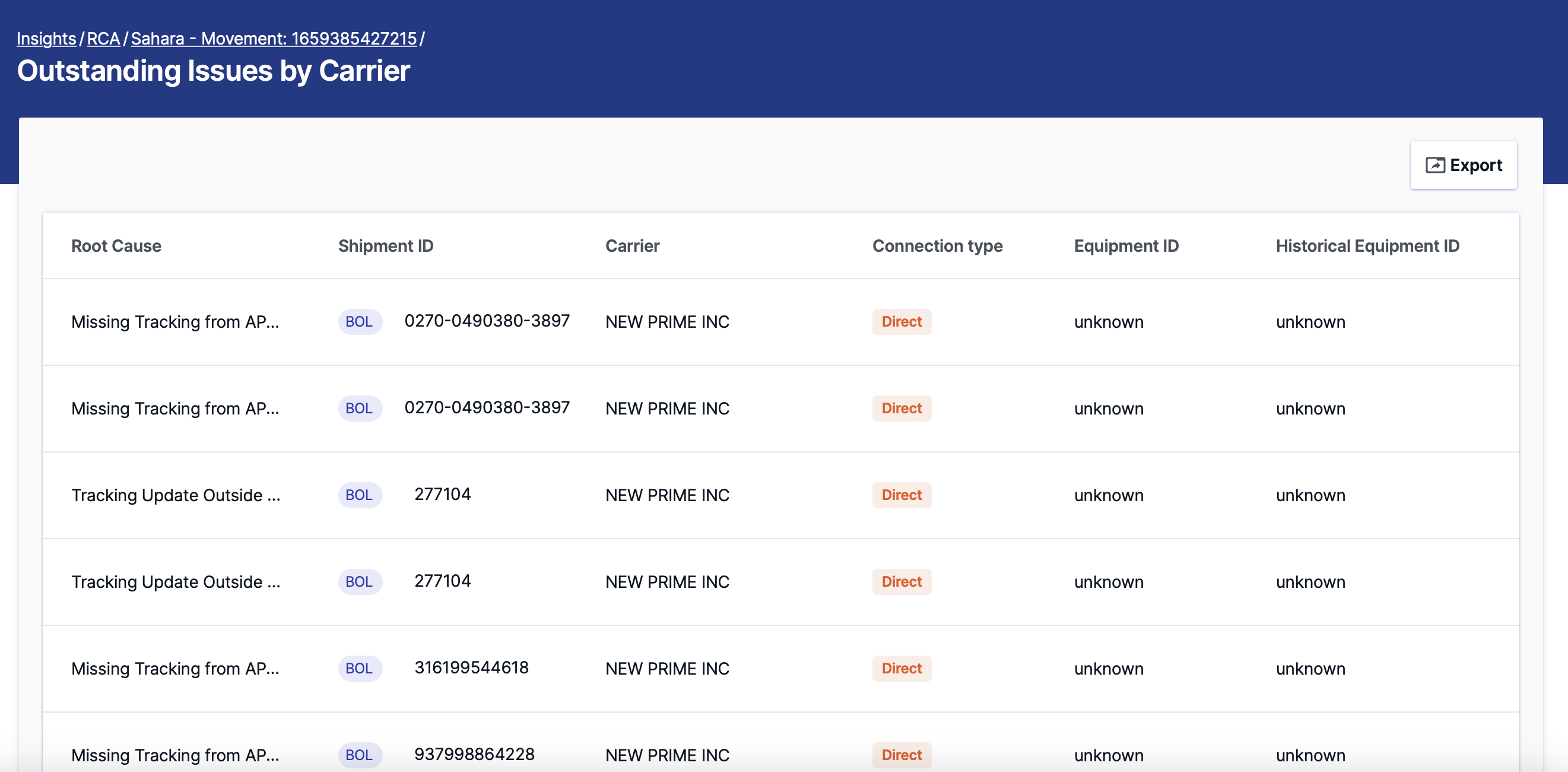 This page contains a list of the Carrier's shipments that have tracking issues. It displays the following information for each shipment.
Root Cause

Shipment ID

Carrier

Connection Type

Equipment ID

Historical Equipment ID

Shipment Location

Planned Pickup date and time: Click the arrows to sort the list by ascending (up) or descending (down) order.

Planned Arrival date and time
Click the Export button to download the list in the form of a .CSV file to your computer.