Open the Truckload Carrier Details Page
To open the Truckload Carrier Details page, on the Truckload Analytics page, click the name of a carrier in the table.
The Truckload Carrier Details page appears.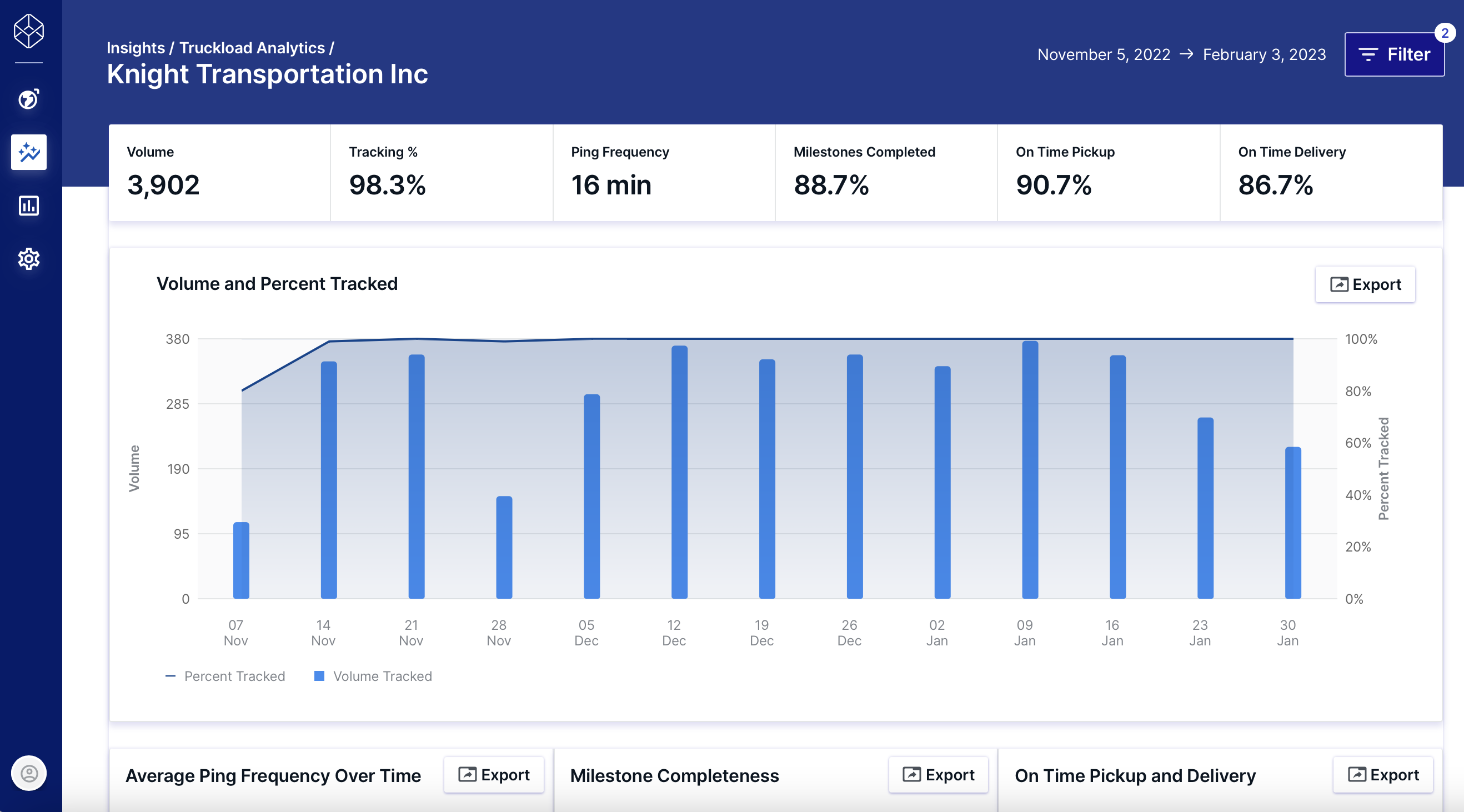 The Truckload Carrier Details page displays the following information.
Volume

Tracking Percentage

Ping Frequency

Milestones Completed

On Time Pickup Percentage

On Time Delivery Percentage

Graphs for: Volume and Percent Tracked, Average Ping Frequency Over Time, Milestone Completeness, and On Time Pickup and Delivery.

Click the Export button to download the data for the graph in .CSV format.

Table that displays tracking and performance data by City or State.

Click the Number of shipments in the Volume column to open the Outstanding Issues by Carrier page.
Click the Filter button to change the period of time for the data displayed.