To open the Network Health page, in the Network menu in the sidebar click Health.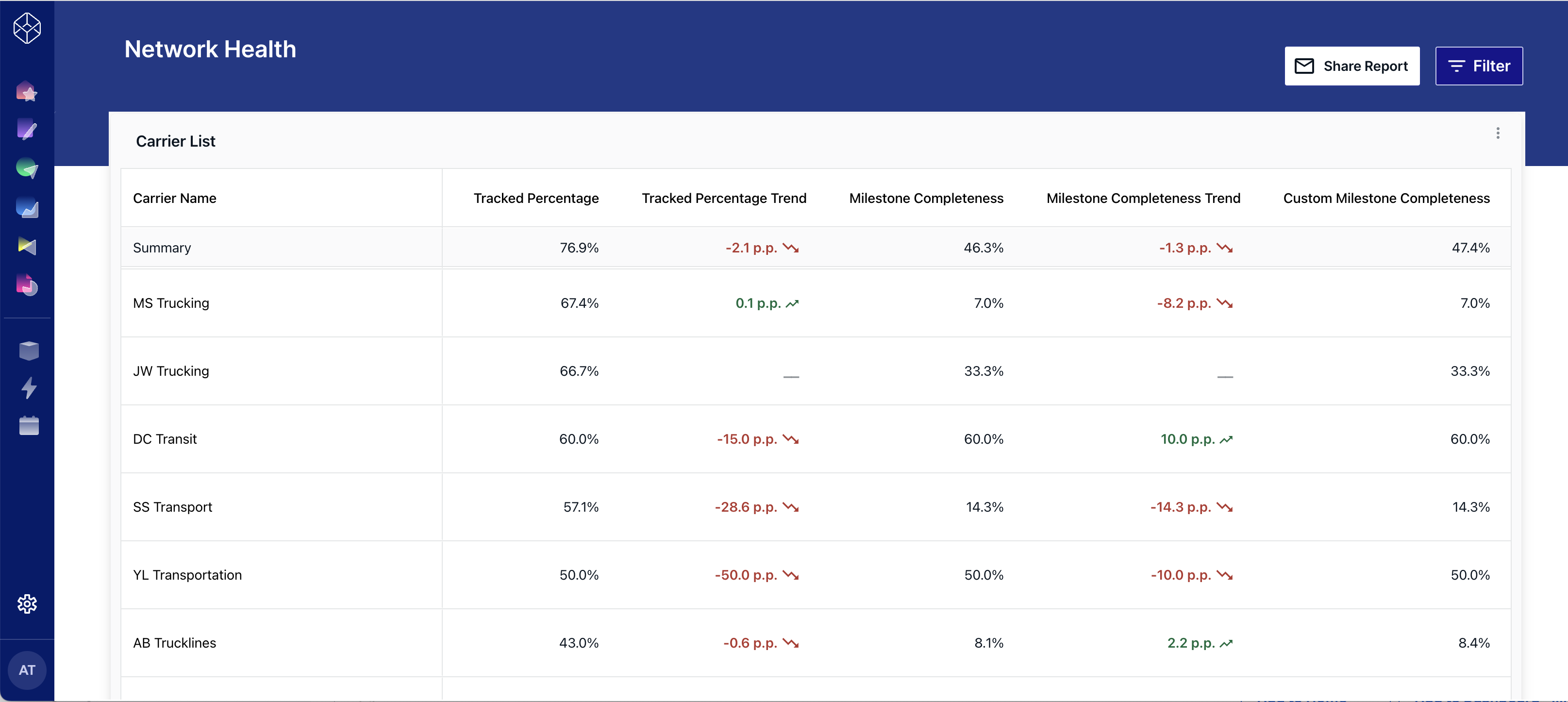 This page displays a list of your carriers and their tracking data. The table includes the following information for each carrier.
Tracked Percentage: The percentage of shipments tracked. A shipment is considered tracked as long as project44 received at least one location ping for the shipment.

Milestone Completeness: The percentage of shipments that have all milestones (arrival and departure from origin, destination, and all stops in between) for the period of time selected..

Ping Interval: The average time in minutes between location pings received during the shipment's transit time.
There are two buttons at the top-right of the page.