Last Inland Facility Dashboard
The Last Inland Facility dashboard in the CTT Platform provides insight into container waiting times in last inland facilities (LIF).
Click on any of the data to view a list of relevant containers.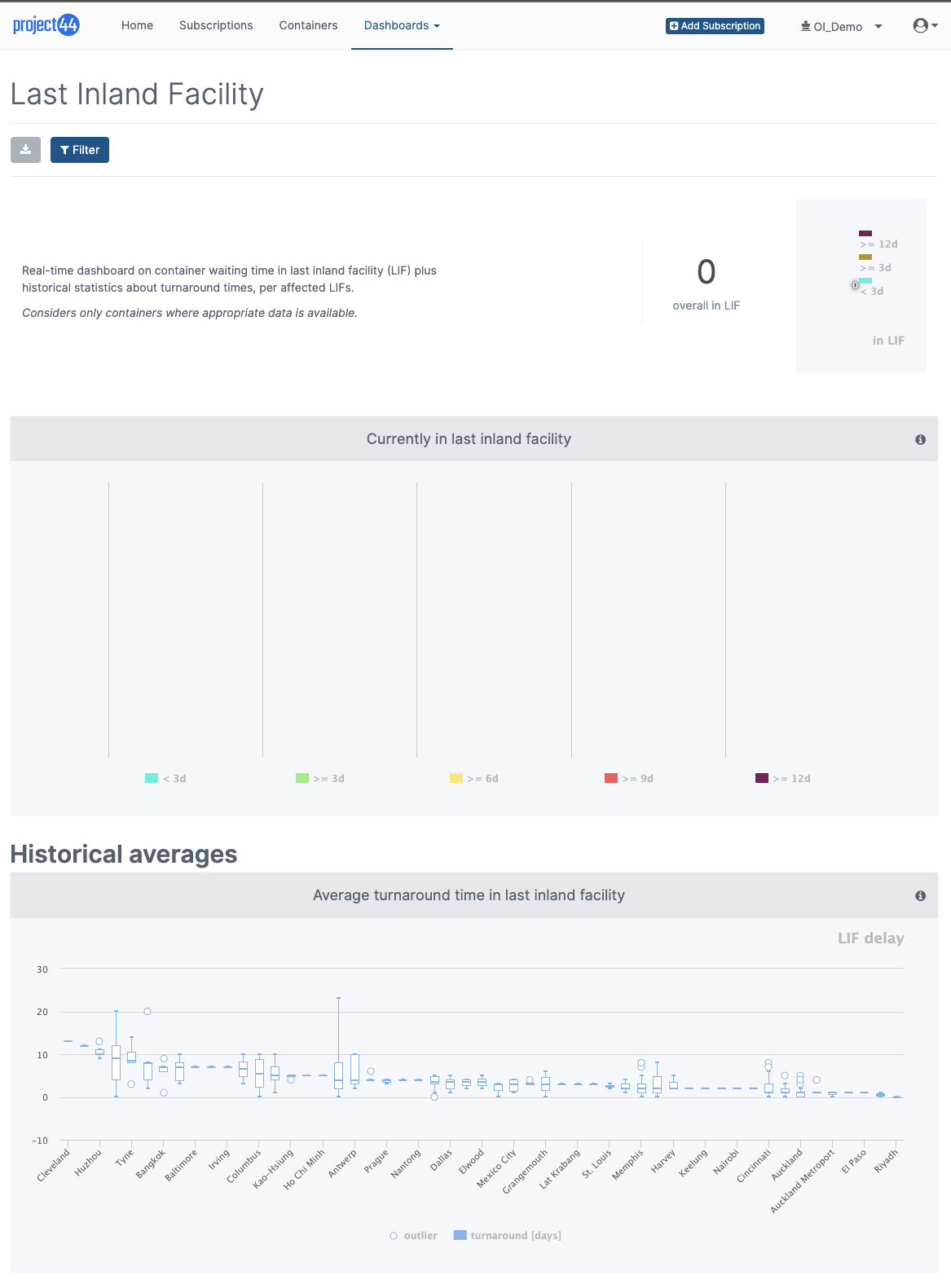 Here, you can also
Download the data in the dashboard.

Filter the data in the dashboard.
Click Dashboards.

Click Last Inland Facility from the drop-down.
View a graph of the number of containers currently in LIFs by LIF location name and the range of days lapsed.