User and Account Set Up for the CTT Platform
When setting up the container tracking web application for you, Ocean Insights creates a master-account for your company. All shipments tracked for you are linked to this master-account and can be sorted into separate views, called sub-accounts.
You and your team can use a general company log in to access the application, but we recommend the following set up:
Each user of the service receives an individual log in. This allows you to manage permission and preferences for every user, such as:
Sub-accounts that can be accessed by the user
Actions that the user may perform (for example, adding shipments for tracking)
Automatic email reports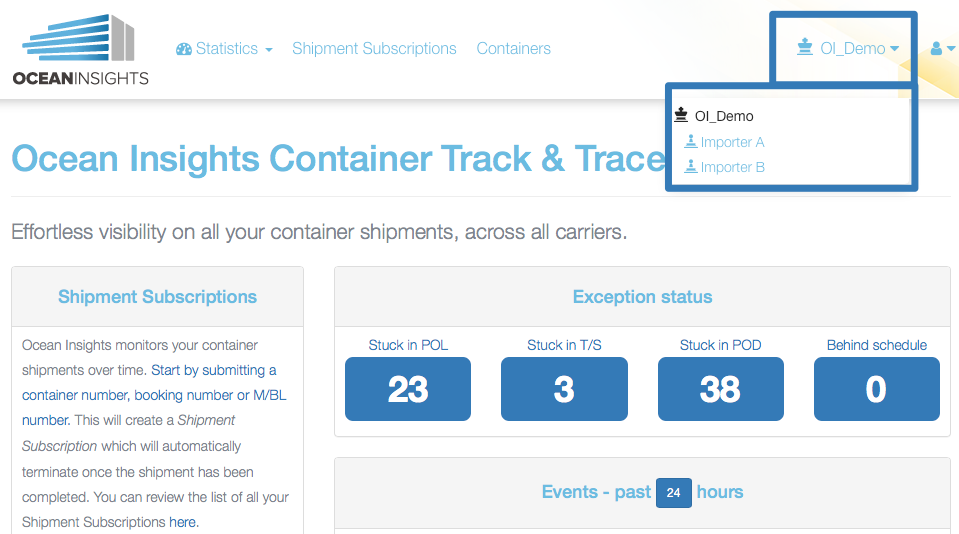 If you have not yet received a log in to access the CTT Platform, or if you would like to group your shipments into separate views within your master-account, please get in touch with the project manager within your company to check your current set up.
Good to know:
Users can have access to one or more sub-accounts, and you can have an unlimited number of users access the same sub-account. A shipment however, can belong to only one sub-account within your company.