The Subscription Directory
The Subscription Directory lists all shipments subscribed to your account for tracking and the statuses of those subscriptions.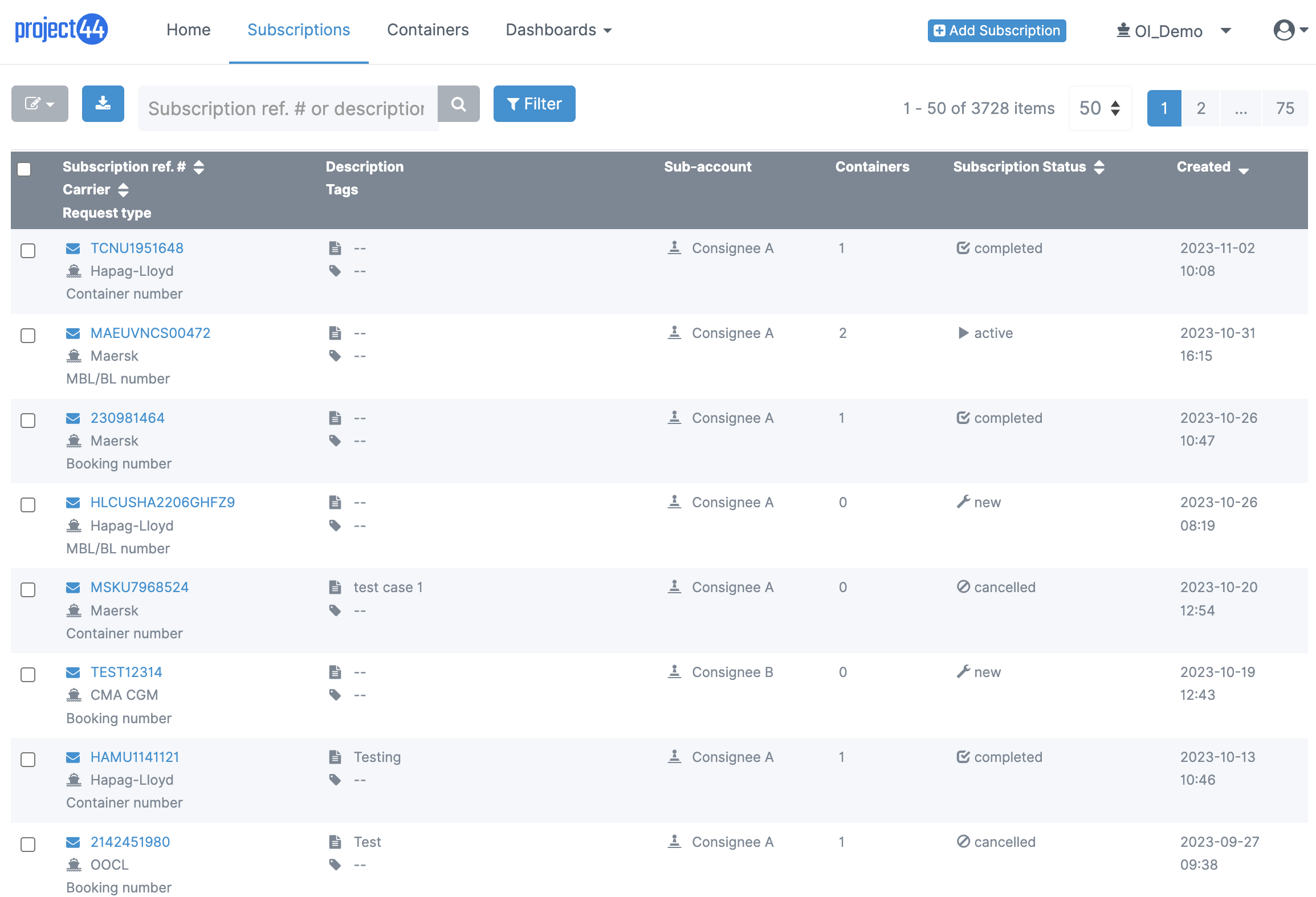 About the Subscription Directory
From the Subscription Directory, you can
Subscription Status
Subscriptions can have the following statuses
Subscription Status

Description

This subscription has been created but no tracking data has been reported by the assigned carrier. As soon as information is received from the carrier, the status of the subscription will change to active or all containers completed.
If no data is received from the carrier within 60 days after creation, the subscription will be considered invalid.

One or more containers within this subscription are still underway. This shipment is monitored actively by project44 and any status updates are be available in the CTT platform.

All containers within this subscription have been returned from the consignee to the container depot. This subscription is no longer being monitored.

The assigned carrier did not return any tracking data for the subscribed shipment reference number within 60 days after the subscription was created. The subscription is considered invalid, and monitoring on this subscription has stopped.
Search, Sort, and Filter Subscriptions
Use the reference number, assigned carrier, shipment status, and/or descriptive name filters to narrow your search for subscribed shipments. Click the Filter now button to apply the chosen filters.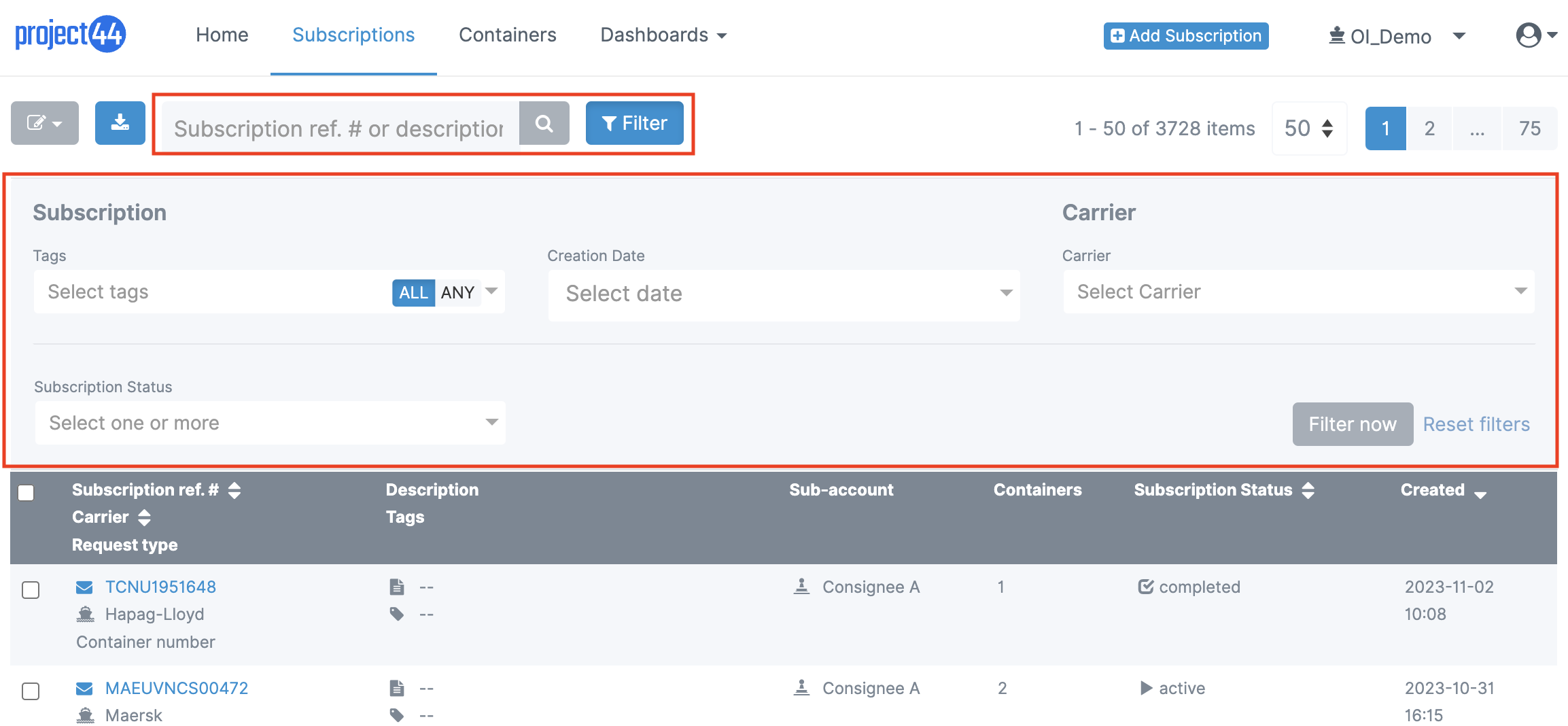 You will see a green checkmark next to the Filter button when a filter has been applied.

Further sort subscriptions by clicking on the table headers of the subscription list table. Subscriptions will be sorted by the selected criteria. Click on a filtered subscription to open its Subscription Detail page.
Click Reset filters inside the filter panel to the selected filters.
Download Subscription Data
Download an XLSX file of data for your subscriptions.
Apply any filters to narrow down the subscription list.
Click the download icon next to the search box.
Click OK in the pop-up window.