View the Subscription Detail Page
About the Subscription Detail Page
From the Subscription Directory, click on the reference number for a listed subscription to view and manage its details. The Subscription Detail page offers full insight into descriptive names and information associated to a specific subscription.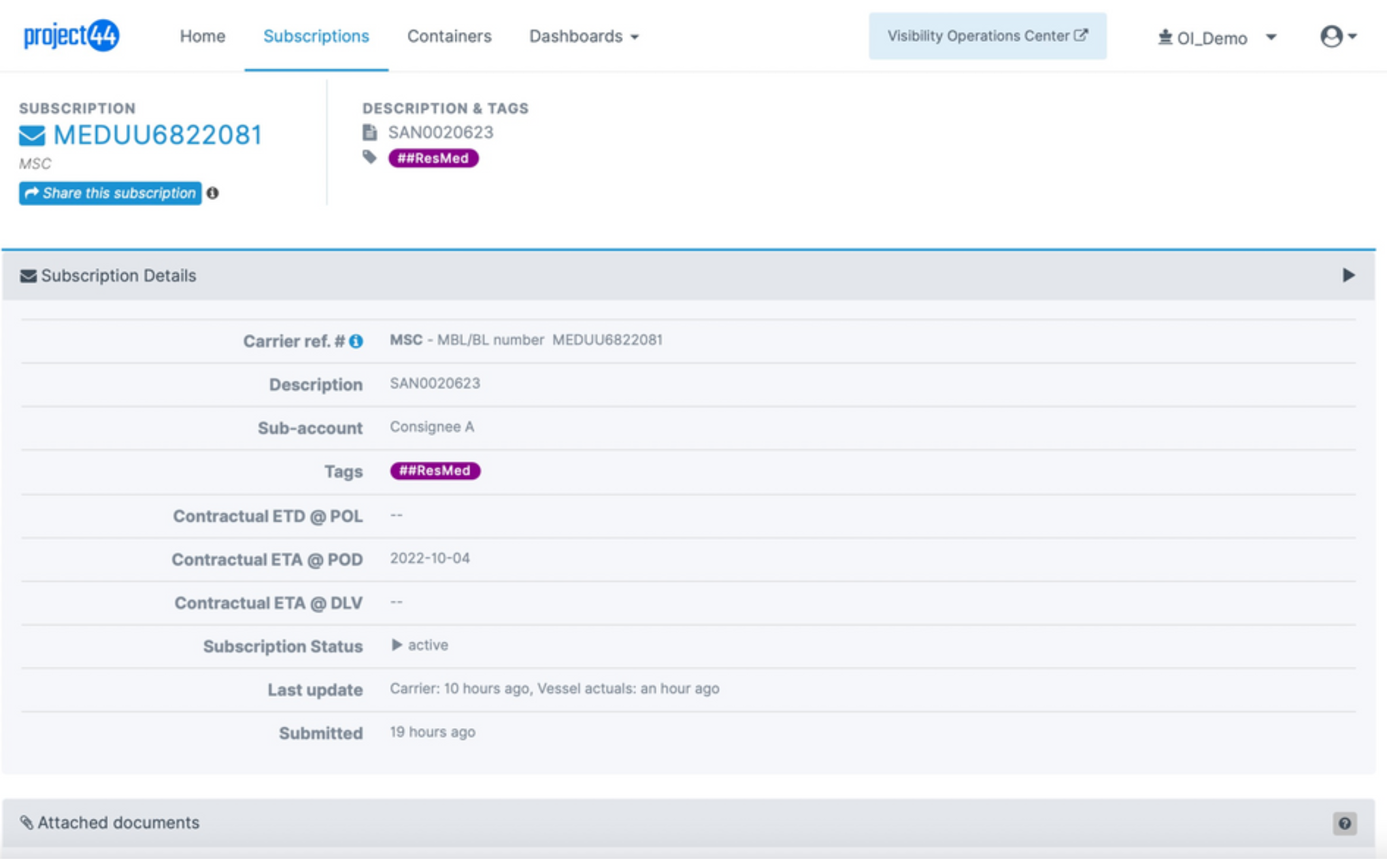 It also lists all containers linked to the subscription and summarizes basic voyage and status information for each associated container. You can also access a subscription's Subscription Detail page from the Container directory.
Within the Subscription Detail page, you can
Find a Subscription's Related Containers
Scroll to the Subscription Detail page, and find the Container list box.
Here, you find a list of all containers related to the subscription. Click on a container to open its Container Detail page.