View a Container Position with the CTT Map View
Within the Container Detail page, click the MAP tab to open a map view of the container's route.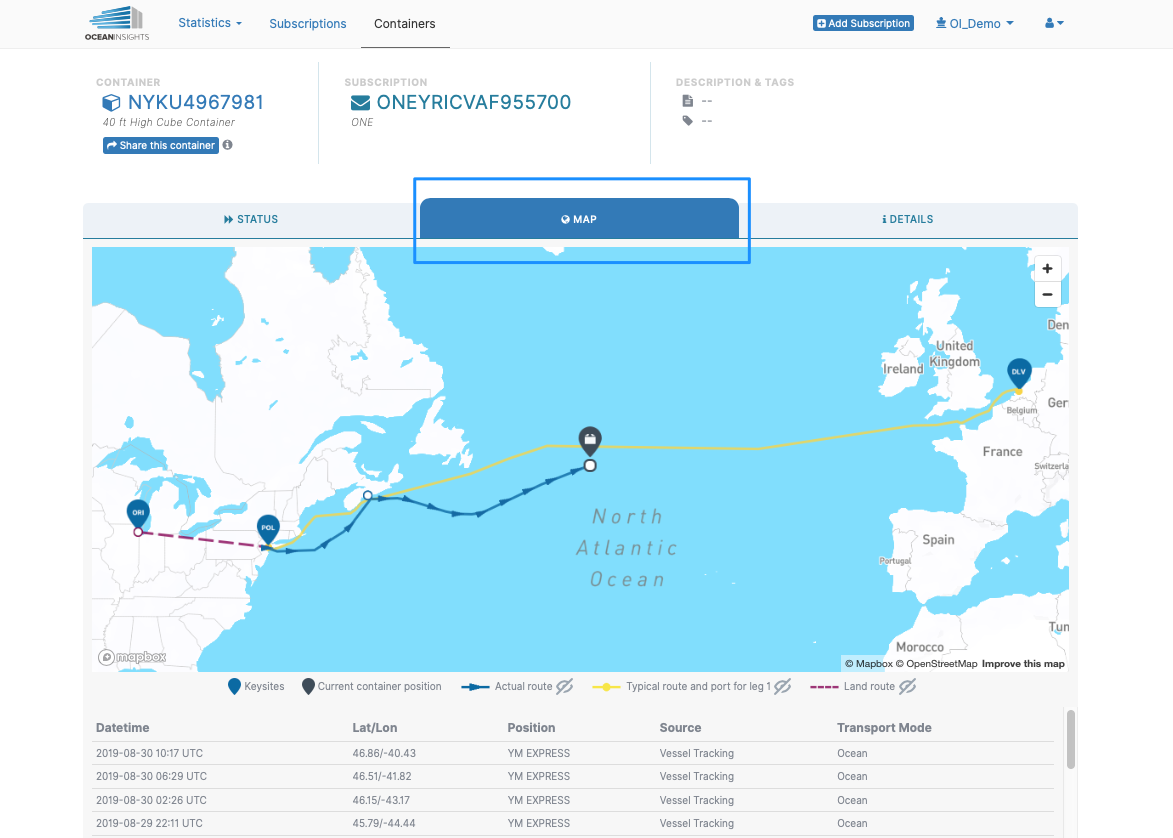 Use the MAP tab to find
The current position of a container
The loading, transshipment, and discharge ports
The route the container has travelled and the most probable route to the Port of Discharge
The Actual route (blue line in the image above) is based on vessel positions. These are continuously monitored and logged by project44.
The Typical Route (yellow line in the image above) represents the future track. Its calculation is based on historic vessel movements along the same trade lane.
If available, the map will also reflect the container's inland movements by rail or truck (Land route, purple dashed line in the image above).