Set a Container's Empty Return Date
After unloading a container at the delivery location, the empty container is usually returned by the consignee to a container depot. If the carrier does not report the empty return date for a container, you can enter this information manually to mark a container journey as completed.
Open the Container Detail page for the specific container.
Click on the DETAILS tab.
Find Empty return.
Click the edit button.
Enter the date for the empty return.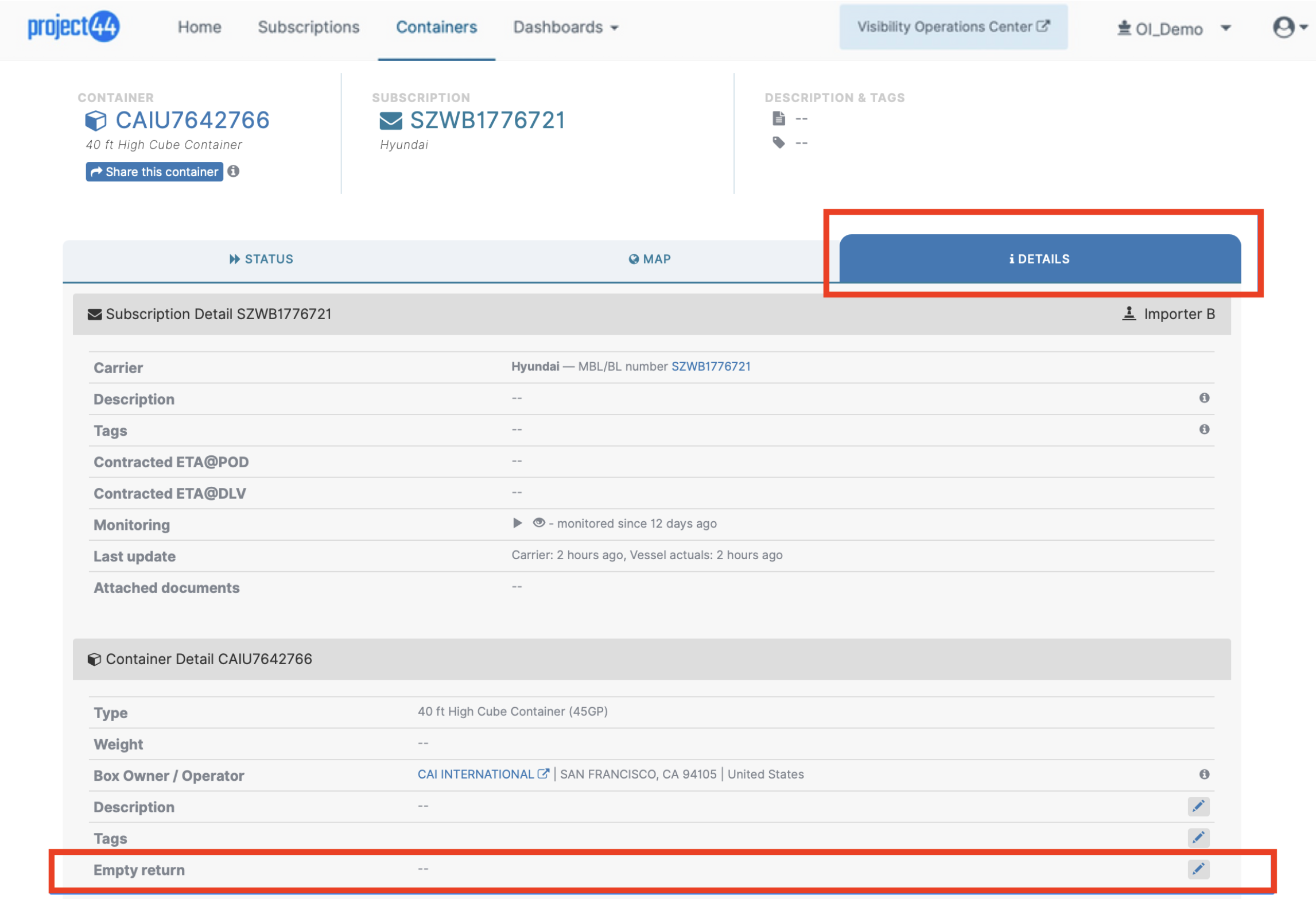 If an empty return date is not provided by the carrier or set manually by a user, the container will automatically expire. Expired containers will remain visible in the Container Directory, and all collected data will be considered for analyses and statistics.