View the Container Detail Page: Status, Maps, and Details
From the Container Directory, click on a listed container to view its status, map, and detail information.
The Container Detail page includes three tabs of information:
STATUS: find the current transport status, all logged events, and a detailed timeline.
MAP: view the container's origin, destination, and current locations.
DETAILS: find information about the subscription and vessel linked to the container.
Click on a tab to switch between these views.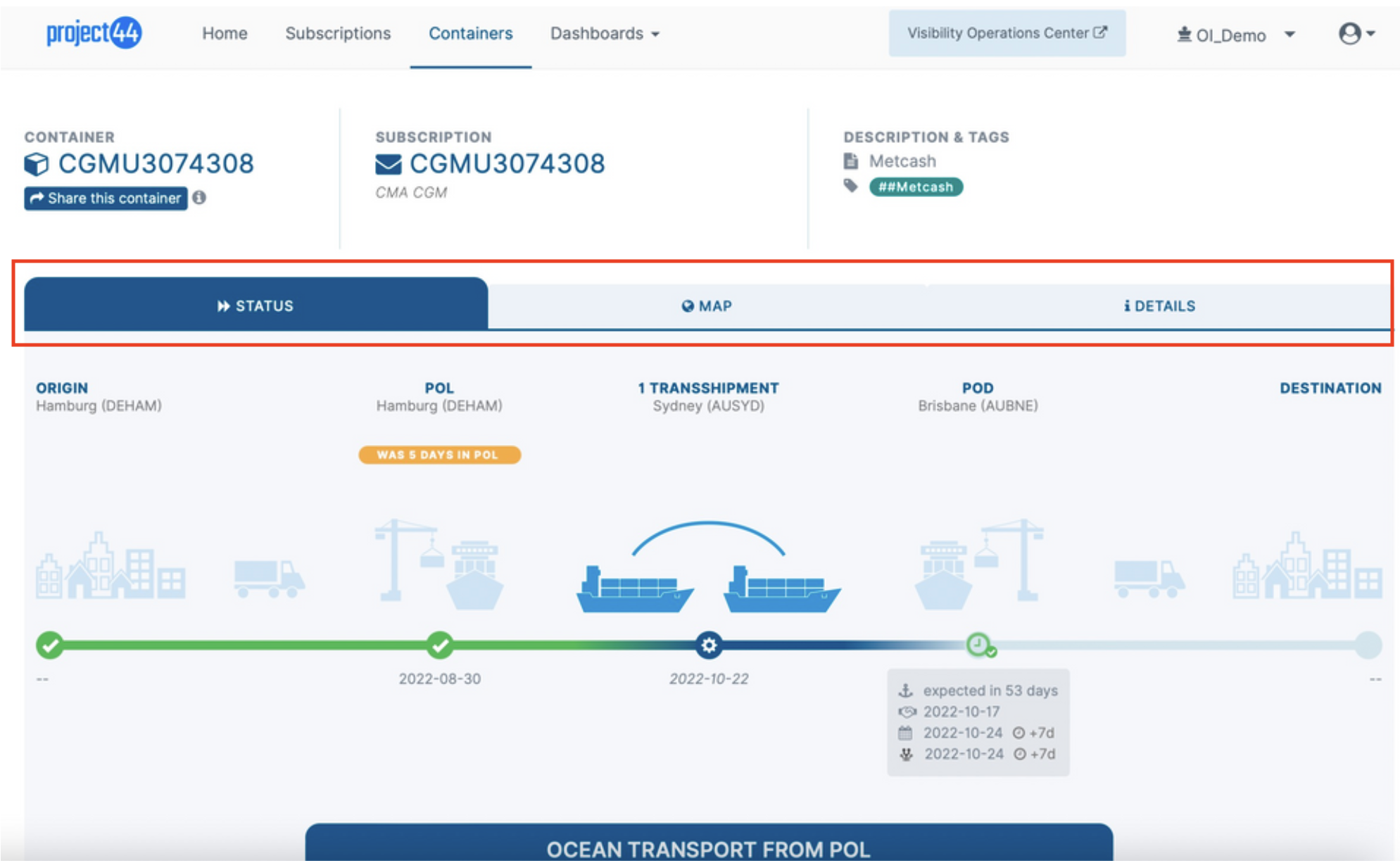 The tables at the bottom of the Container Detail page include the Events Table and the Milestones Table.
The Events Table provides vessel event details. These events can occur at the Port of Loading or any of the transshipment ports.
The Milestones Table provides details on vessel milestones. The Milestones Table is available in condensed view and raw view. Vessels detected by project44's vessel tracking system have a satellite icon next to the milestones . Blank values indicate a carrier has not provided the date after the vessel arrived at the Port of Discharge.

Milestones Table (condensed view): find information about any change in the ETA. These are indicated by a small, grey box (with the number of days advanced or delayed) alongside the Planned date column. 
Milestones Table (raw view): find specific information on the latest planned date and detected actual date.