Open the Developer Portal
Tip
For best results, before clicking any Developer Portal link, set your default browser to Firefox and sign in to the VOC.
The Developer Portal contains a record of all the APIs used for connecting with project44 products.
To open the Developer Portal,
1. In the Menu Bar, click the Grid: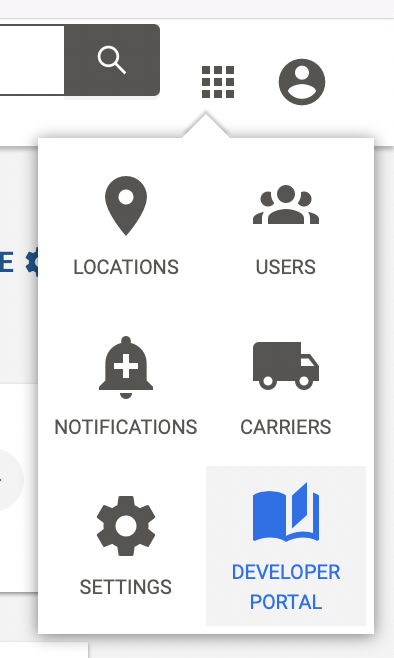 2. Click DEVELOPER PORTAL.
The Developer Portal opens in a new browser tab: