To sign in to the Visibility Operations Center (VOC), on the project44 VOC welcome page, type the email address associated with your project44 account and click Next: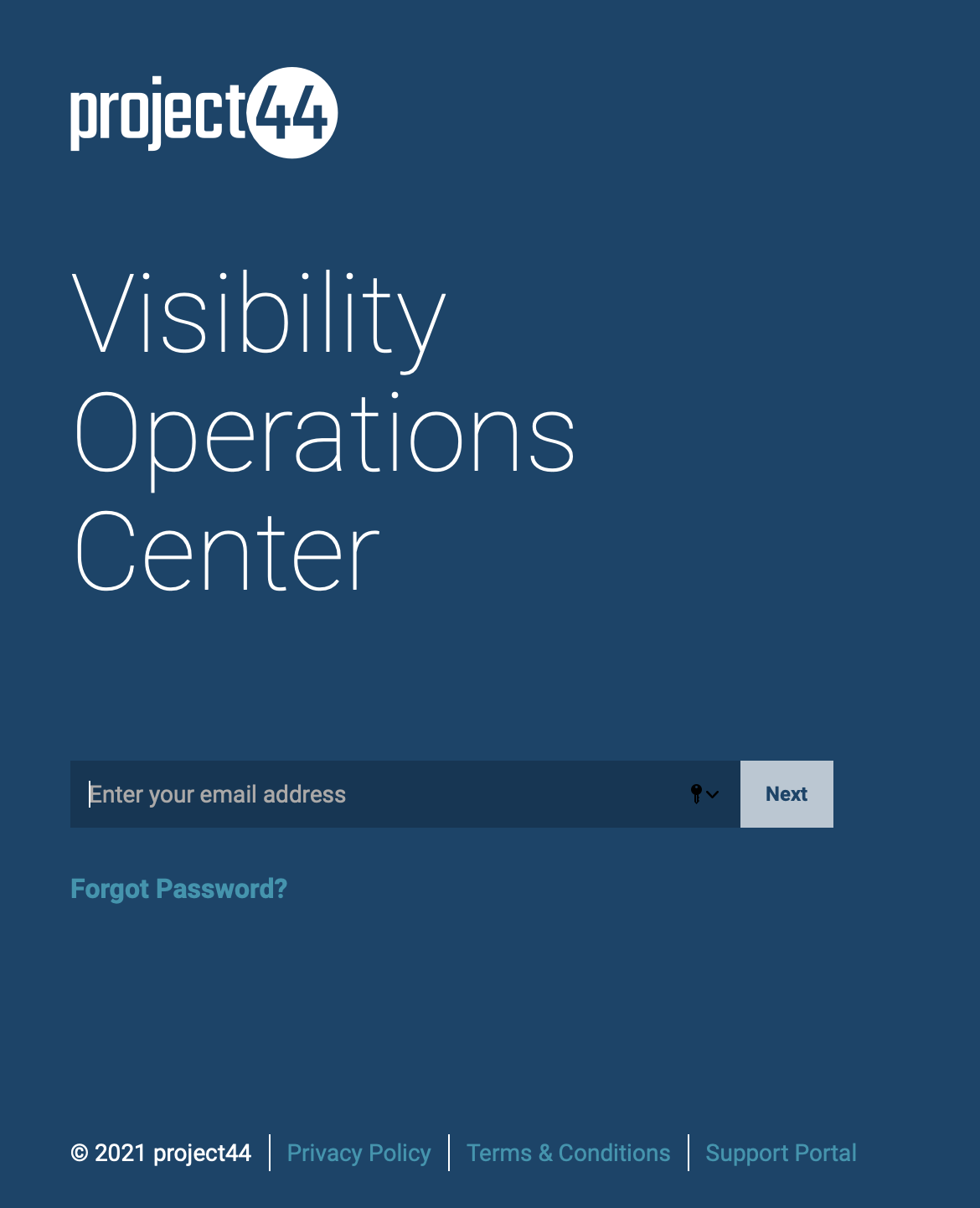 The VOC Dashboard appears. The Dashboard is the main page of the VOC.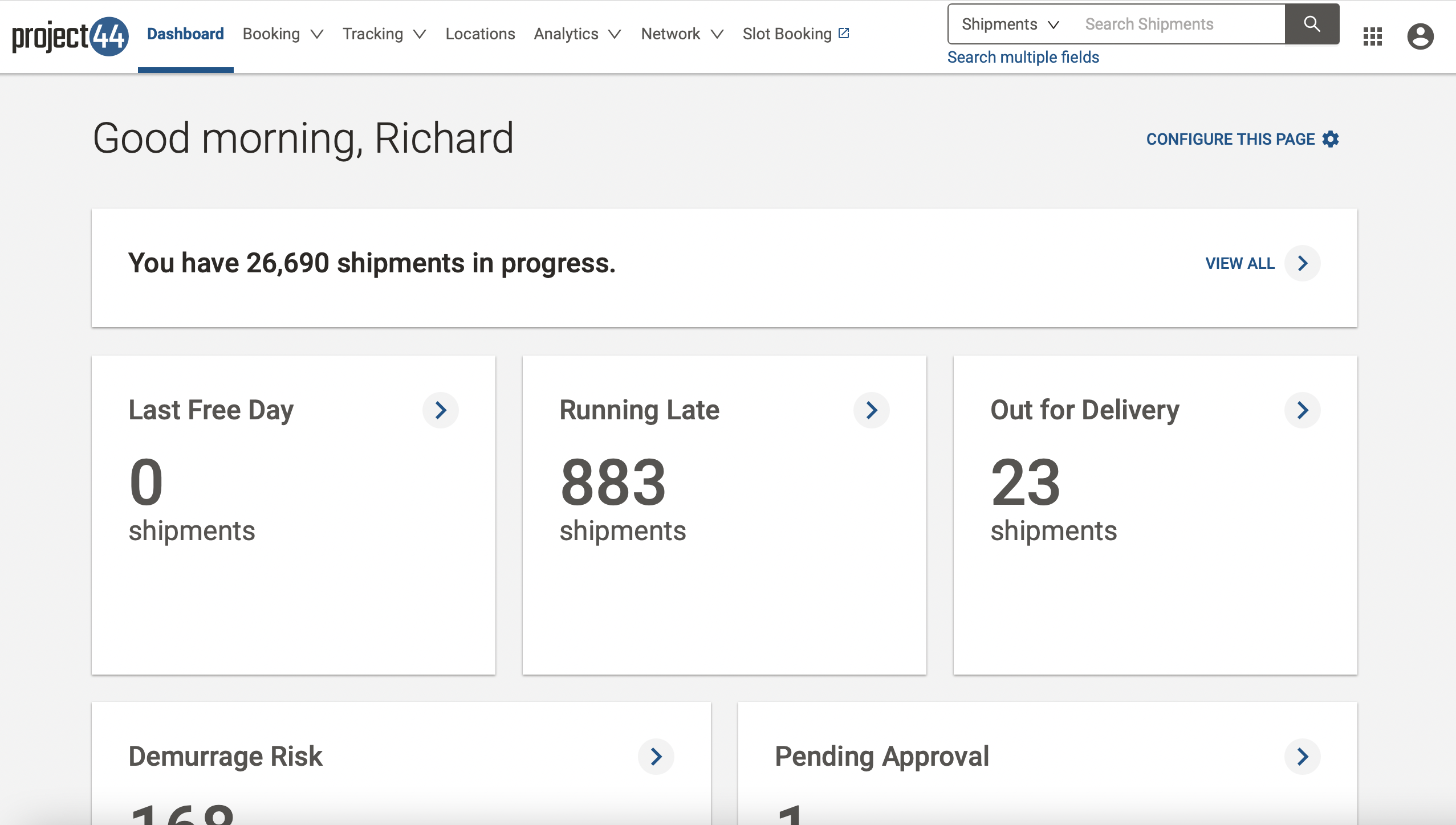 At the top of the VOC is the Menu Bar. It contains the following components:
| Component | Function |
| --- | --- |
| Dashboard menu | Displays the dashboard and world map. |
| Booking menu | Request quotes for a shipment via Over the Road (OTR Rating) or LTL & VLTL Quote & Dispatch, or view Sailing Schedules. |
| Tracking menu | Track shipments, orders, inventory, or containers. |
| Locations menu | |
| Analytics menu | Analytics dashboards for OTR and Ocean. |
| Network menu | Opens the Network Management Center (NMC). |
| Search field | Search shipments, orders, or inventory. |
| Grid button | Options for carriers, shipments, and notifications. |
| Profile button | View User profile or Sign Out of the VOC. |
Below the menu bar are the Quick View Tiles. These display several default Key Performance Indicators (KPIs). For more information, see Dashboard.