View Load Items in Specific Orders
To find the status of shipments with specific order items on the Order Details page, click the My View drop-down list and select All Orders.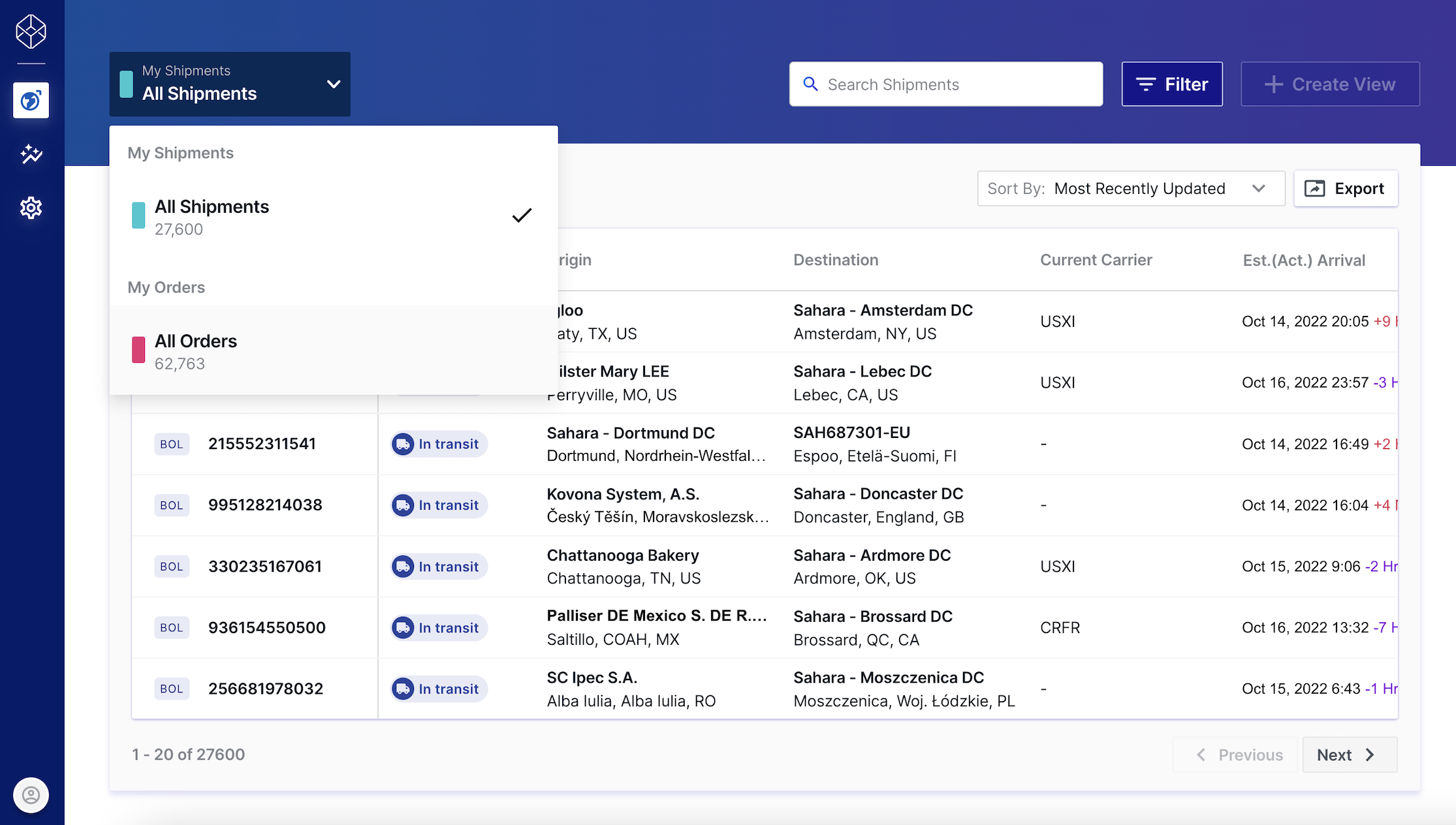 Select the order from the Orders List page you would like to see load items for. This opens the Orders Details page.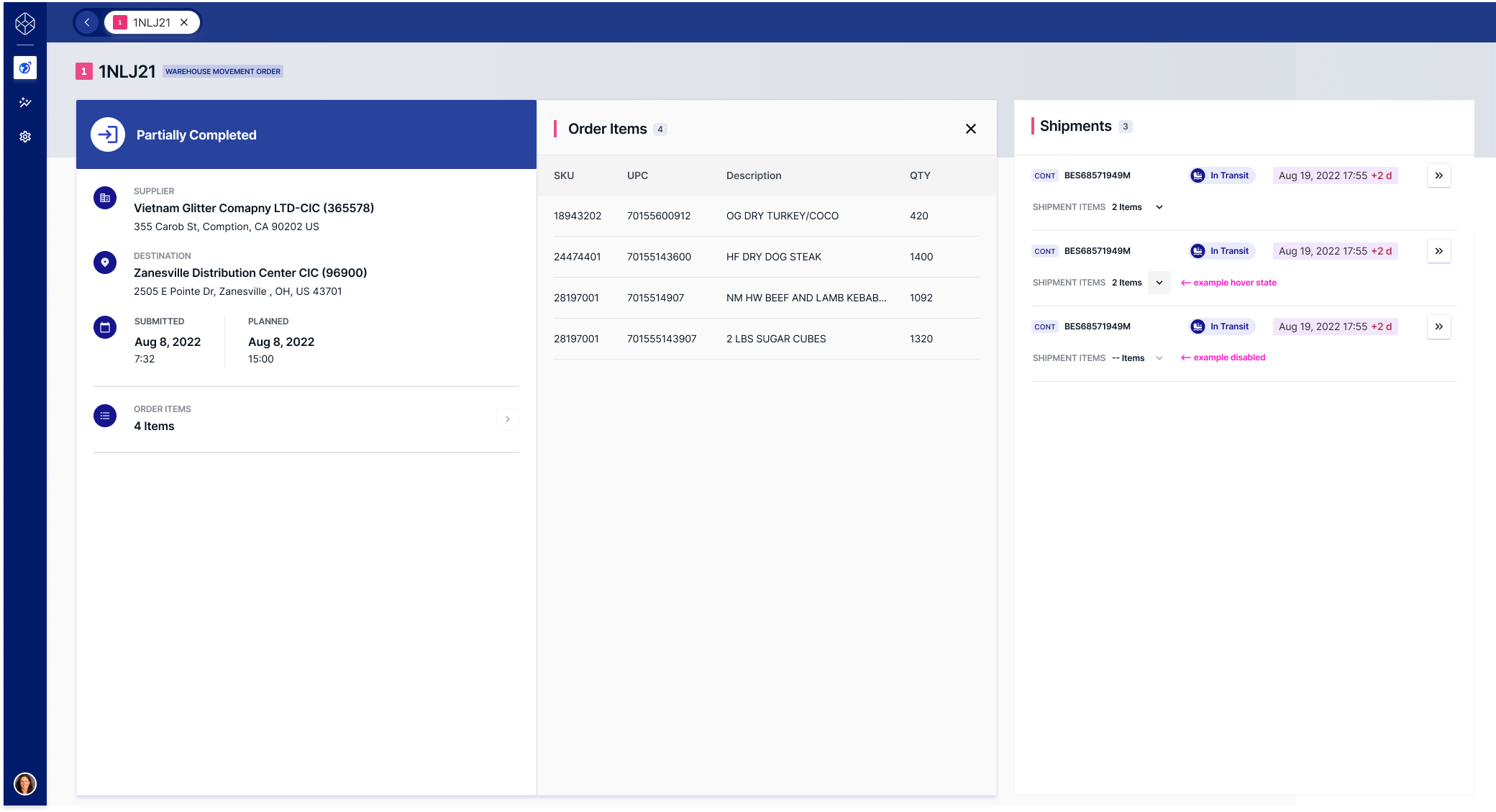 The Shipments 'card' on the order list page lists all shipments (one or more) that are carrying load items intended to fulfill the order that you are viewing. Below each shipment is the number of items in that specific shipment that fulfill the order. Click on the down arrow to the right side of the panel to view the specific load items in each shipment.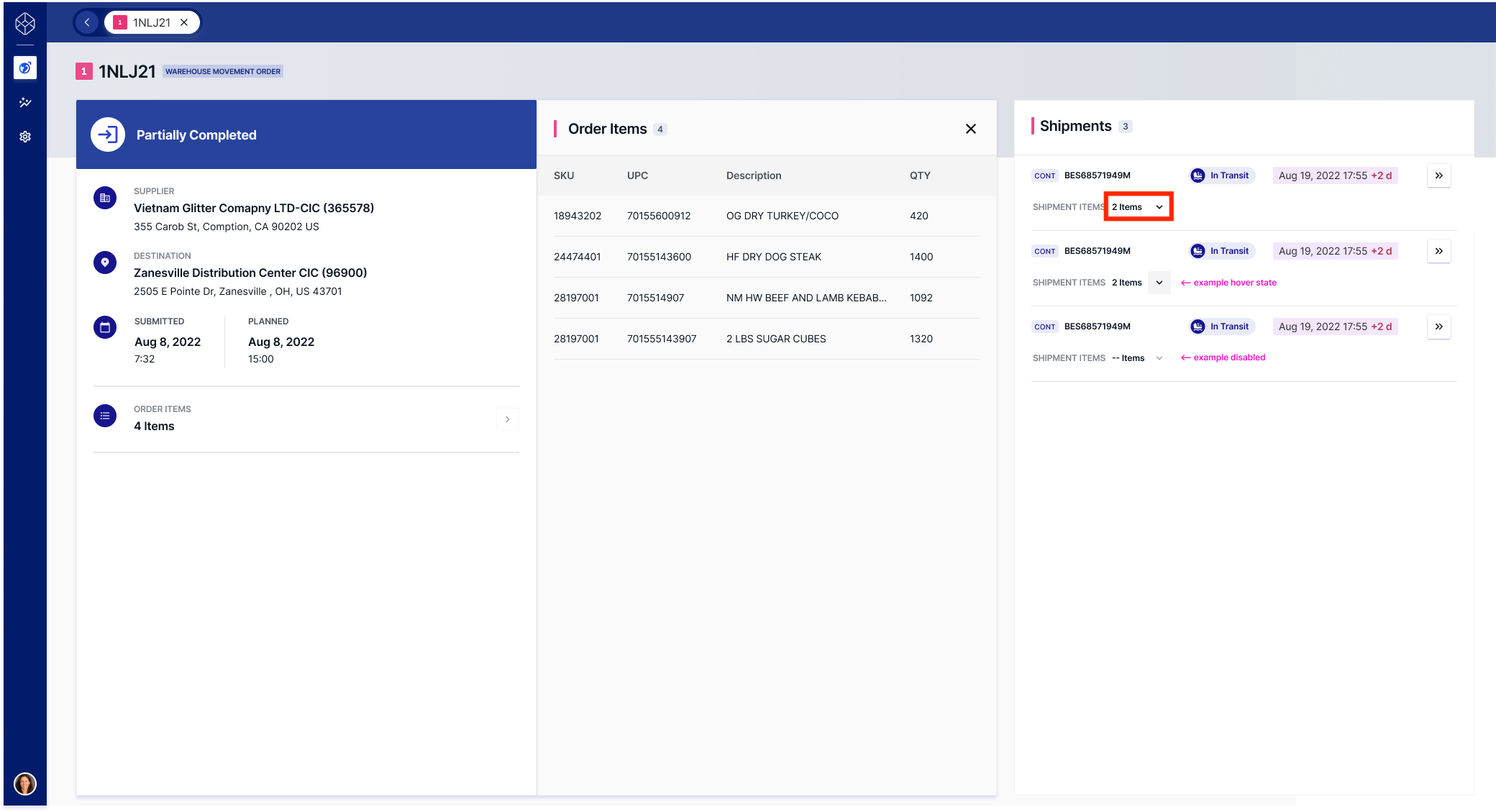 The expanded list shows the load item information (including SKU, UPC, description, and quantity of items) in that specific shipment.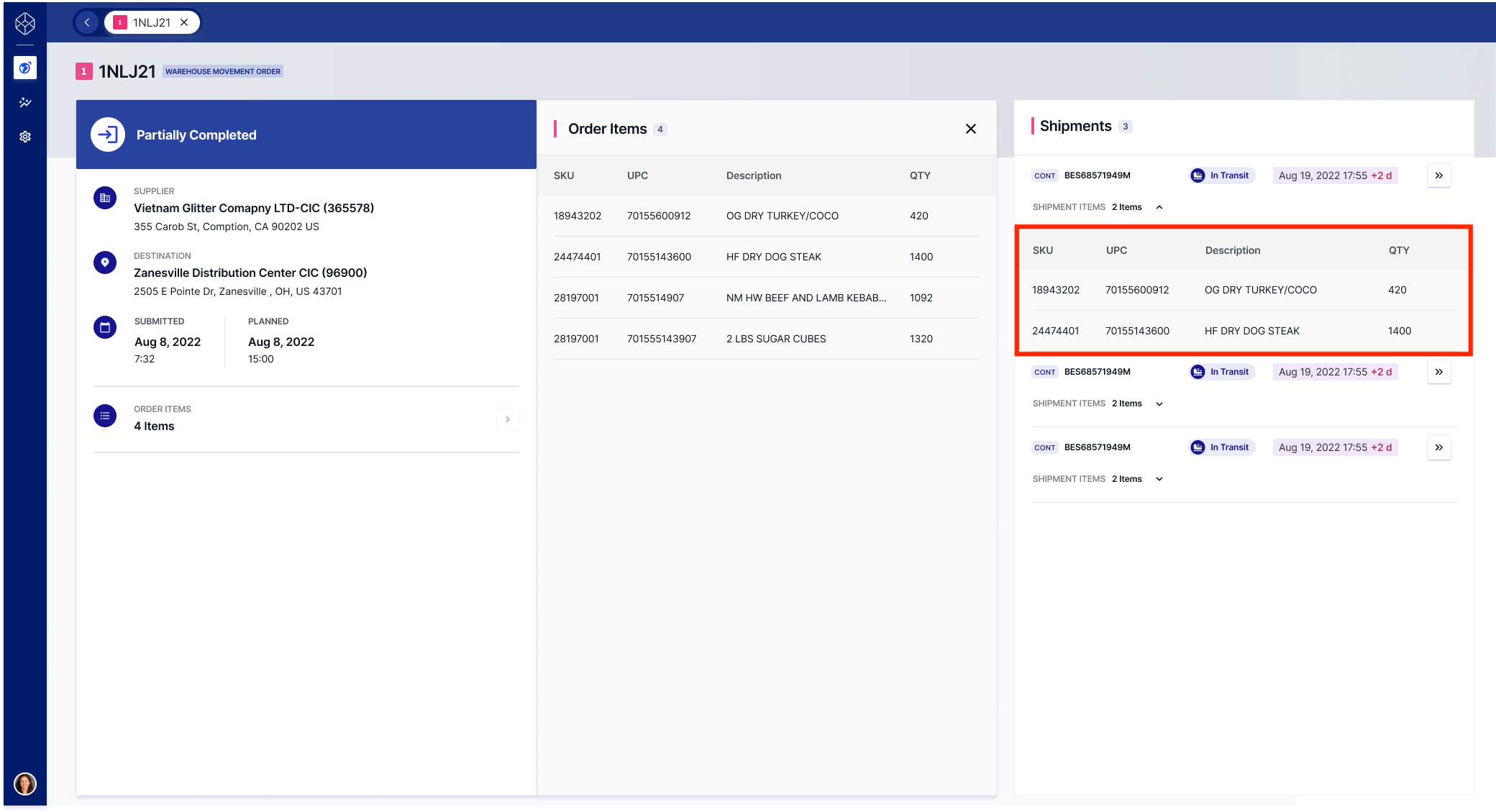 Click the right double arrows to view the status of the shipment with the specific load items of interest.