To view the information about a location, on the Locations page click the name of the location.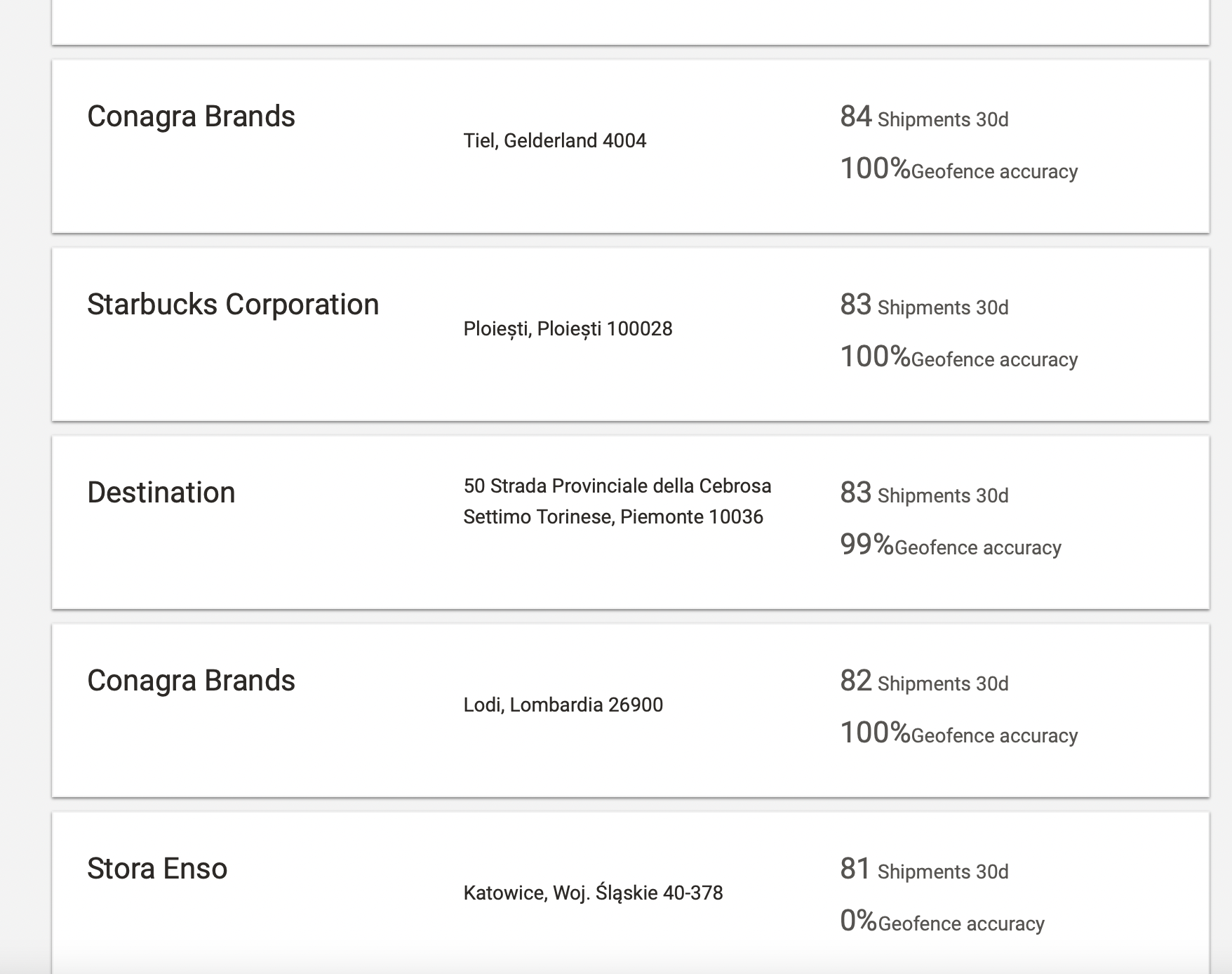 The Location Details page appears.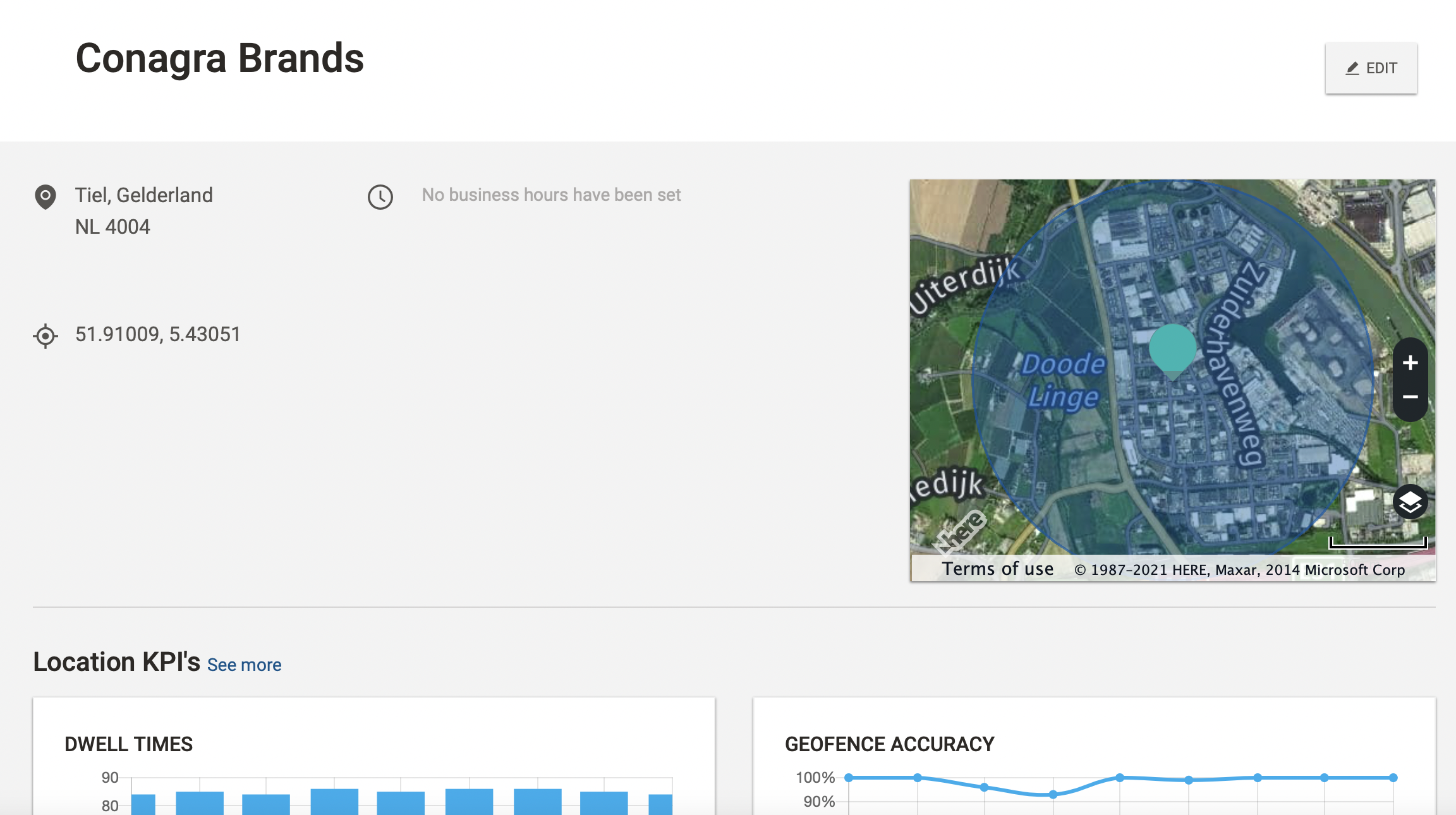 The following information is displayed:
Address

Business Hours (if defined)

Longitude and Latitude

Location on map, indicating the geofence area

Location KPIs (Dwell Times, Geofence Accuracy)

Inbound and Outbound Shipments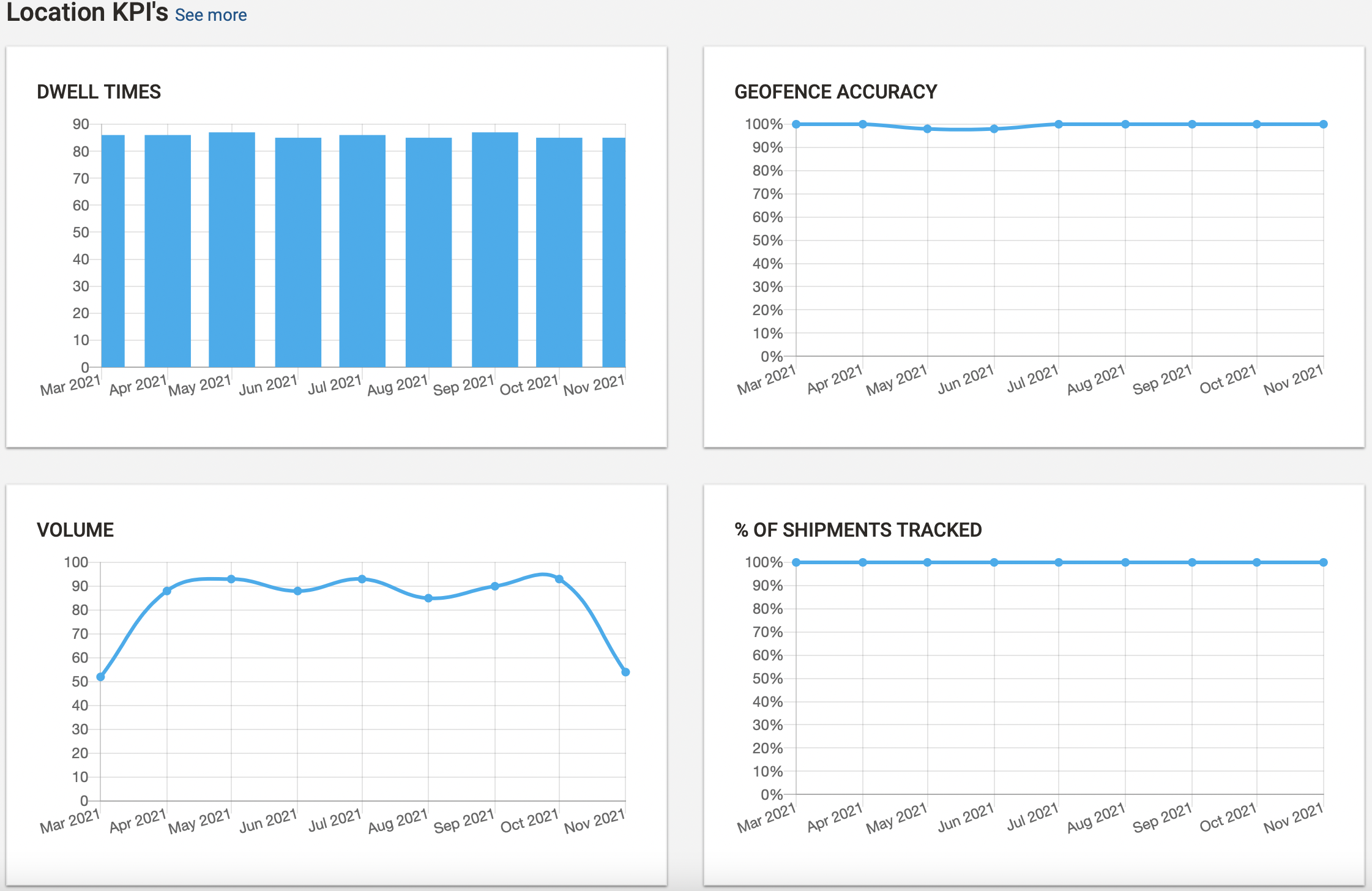 Click See more to open the Analytics page: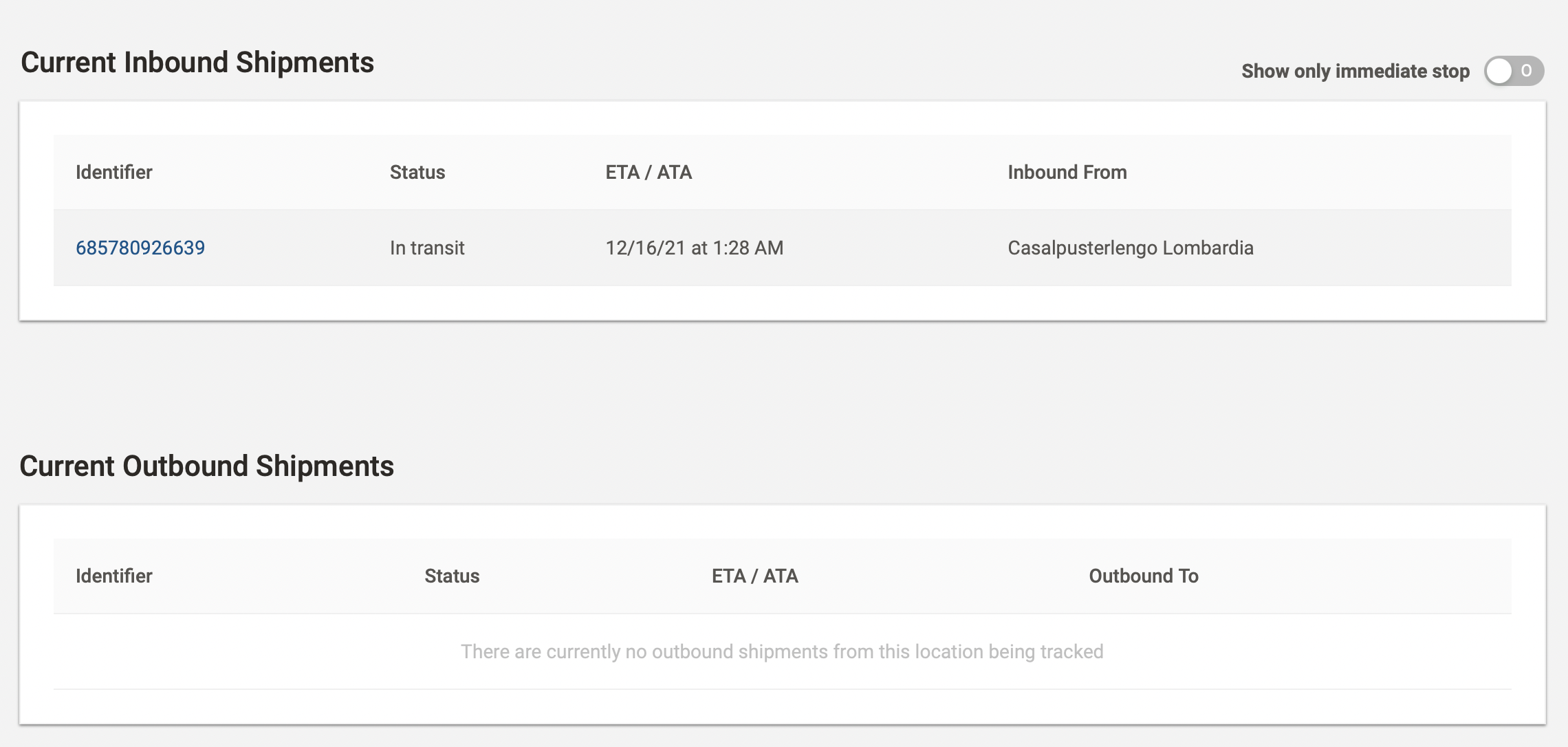 Each list of Shipments (Inbound and Outbound) shows the Identifier, Status, ETA/ATA, and where the shipment is coming from or going to.
Click the Identifier to open the Shipment Details page.