To sign in to project44's YMS, type your email address into the login page for the VOC, and click Next.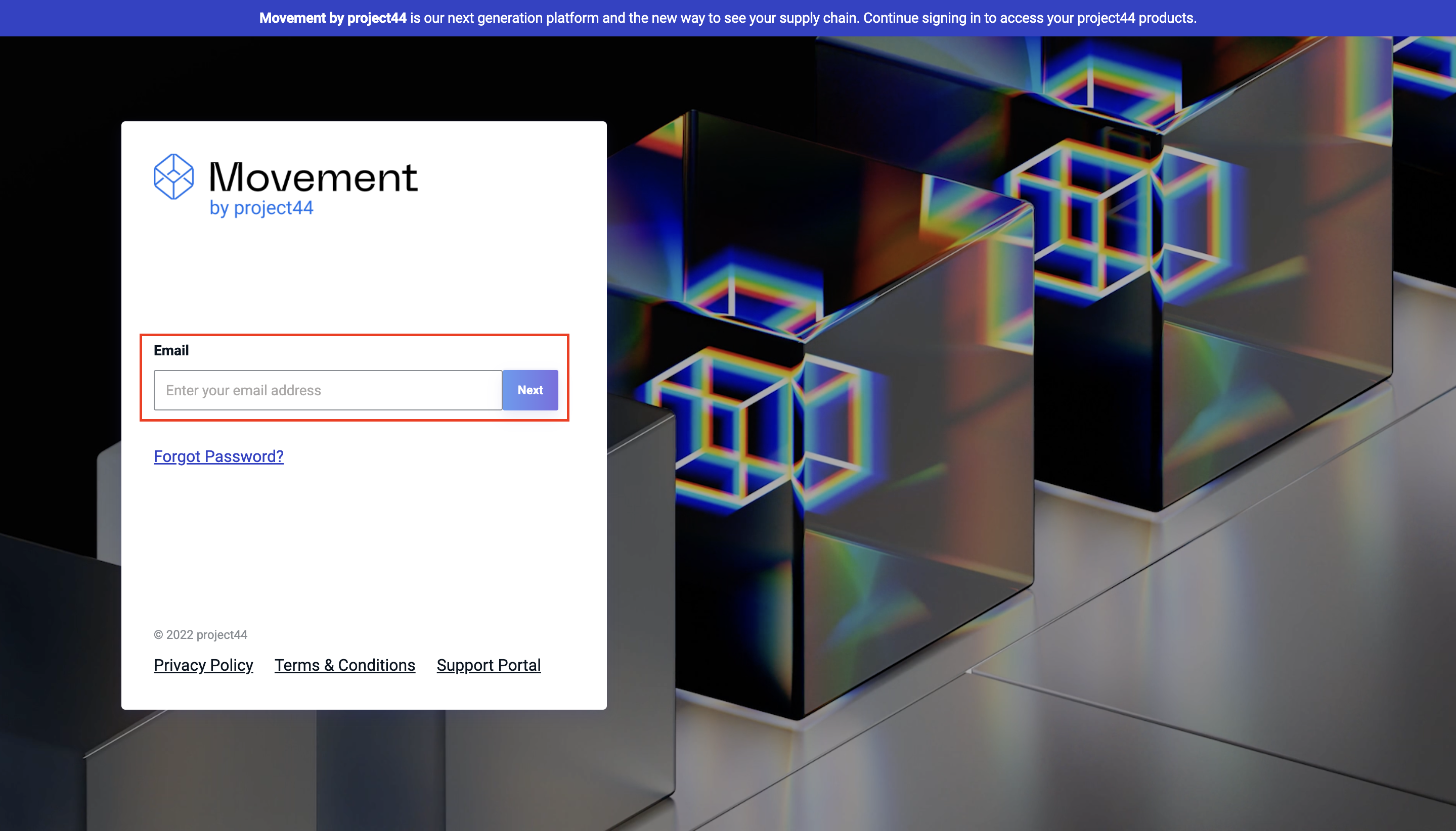 Hover over Location Management at the top of the VOC home page, and click Yard Visibility.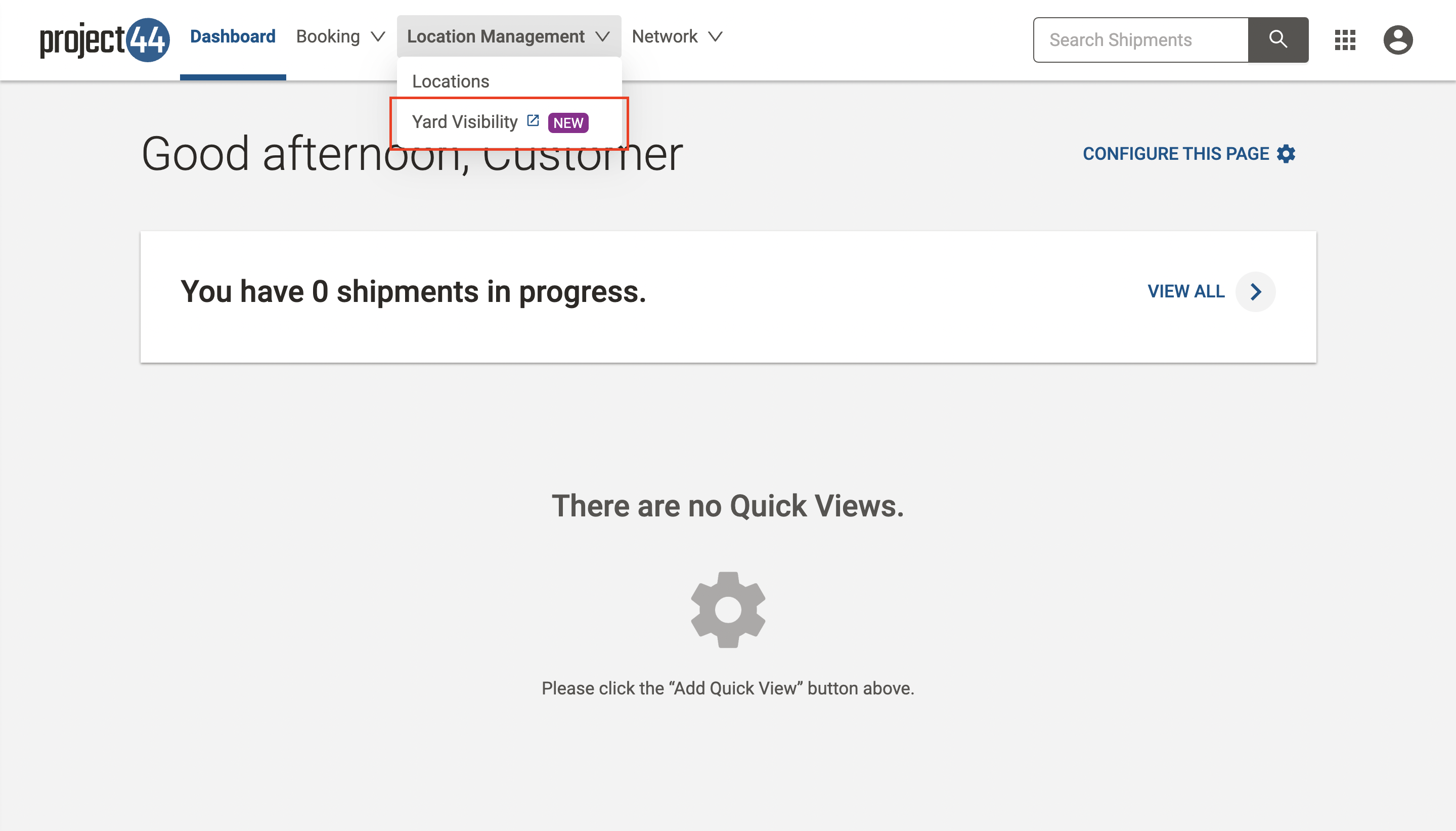 The YMS landing page will look different depending on the user and the capabilities enabled for that user.
Site Administrators, Facility Managers, and other site personnel using the Slot Booking Application will have the Map Console as the landing page and be able to see tabs for the Gate Console, Appointment Manager Console, and Person Console.

Carriers only have access to the Appointment Manager Console.