Shipment Attachments
In an effort to streamline the internal workflow, users now have the ability to associate attachments with shipments. When working directly with carriers or across internal organizations, document sharing is often a critical component of proactive delivery management. For example, the carrier may want to show the shipper a photo of a damaged shipment in order to determine next steps. Or another common use case is proof that an item was successfully delivered to the final destination.
An Attachments tab is now located on the Shipment Detail page. Click to find a file or drag and drop it onto this tab. All users will be able to see uploaded files. Click the image for a gallery view or to download.
This feature is immediately available to all Convey Engage customers.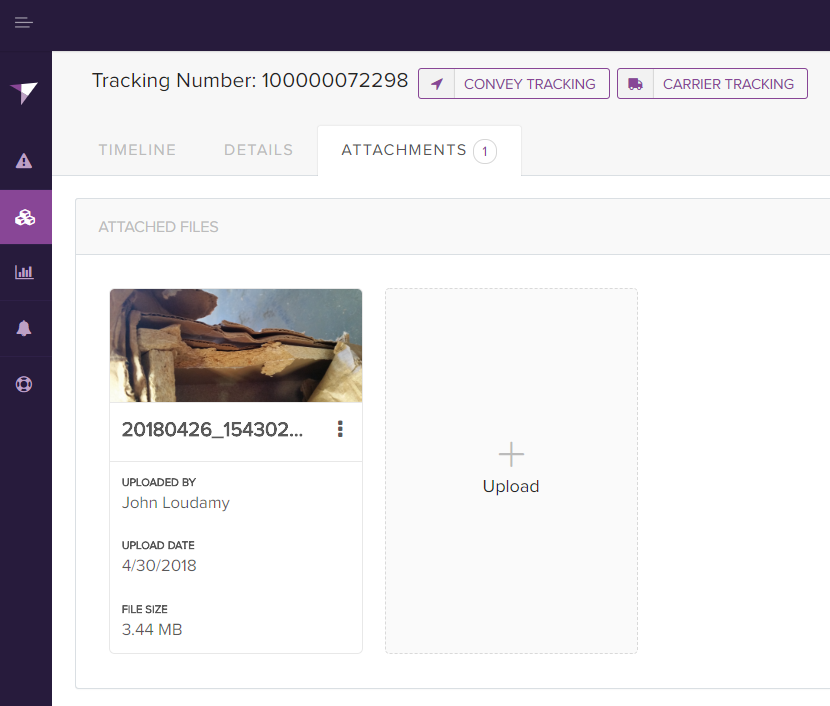 Carrier Tracking Button
Previously Convey users were bookmarking carrier websites and using copy / paste to pull up tracking numbers. They were also clicking on the carrier link from the Convey Branded Tracking Page to get to the carrier sites. Our users want to double-check data with the carrier (it's only natural) and now we make it more convenient for them.
Our hope is that as users become more and more confident in the Convey data over time, they will no longer feel compelled to cross-reference, but we also appreciate that it's useful to have a direct link to the carrier sites.

The Carrier Tracking button can be accessed from the Shipment Detail page and is immediately available to all Convey Engage customers.
Last Updated / Next Update Detail
The Convey Platform now displays a timestamp of the latest carrier status updates, and allows users to hover over the information icon to see when the next update is scheduled. We anticipate that this new transparency will foster many interesting conversations around timing, but we think it is needed to improve the home delivery experience!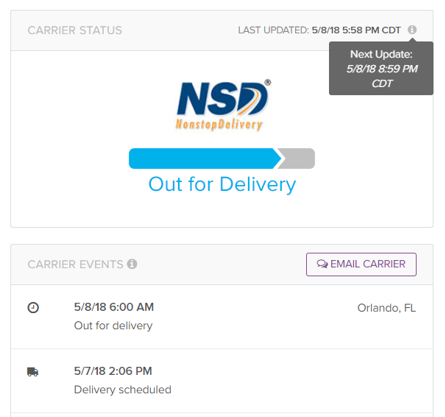 Advanced Filters
Advanced Filters allow the ability to search and filter for a specific grouping of shipments (e.g. all shipments from yesterday that are experiencing a weather delay).
Status
You can filter by the current status of any given shipment.
Scheduled: Any shipment in the scheduled status
Pickup Appointment: Any shipment in the pickup appointment status
In Transit: Any shipment that's in the in transit status
Delivery Appointment: Any shipment in the delivery appointment status
Out for Delivery: Any shipment in the out for delivery status
Delivered: Any shipment in the delivered status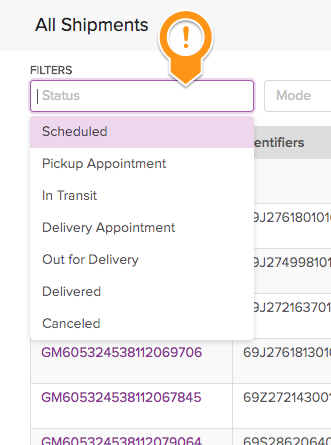 Mode
Differentiate between parcel and freight.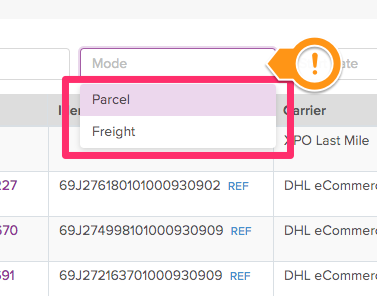 Ship date
Choose from a range of dates.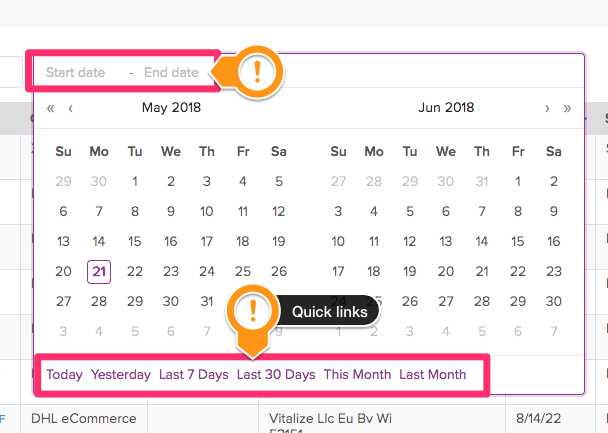 More filters
More filters includes an array of options to fine-tune your search like:
Appointment Date

Carrier (with service level options)

Delivered Date

Destination Name

Destination Postal Code

Estimated Delivery Date

Exception Type

Origin Name

Origin Postal Code

Purchase Order

Promised Date

Reference Number

Return Authorization

Subscription (SMS or Email)

Tracking Number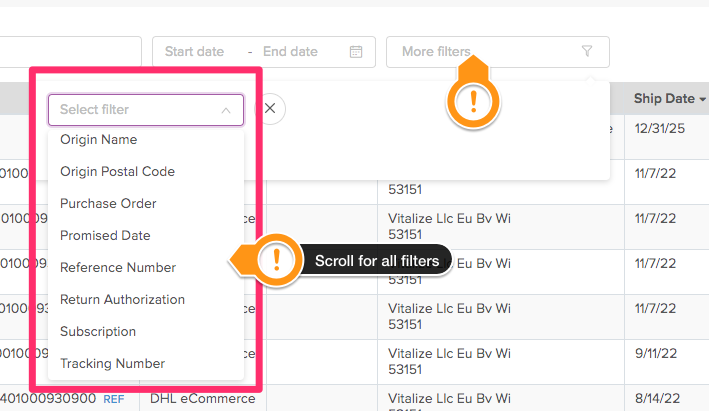 Shipment Export
Use the Quick Shipment Search or Advanced Filters to narrow the results, and then click the export icon on the upper right of the screen.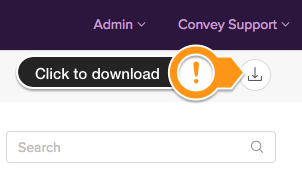 Choose the fields and format for your data export, and then click the export button to download your report.