Table Column Configuration
Account Admins can control visibility and order of columns on the Shipments page.
To make changes to this table, navigate to Profile > Admin settings > Shipments and follow the steps below.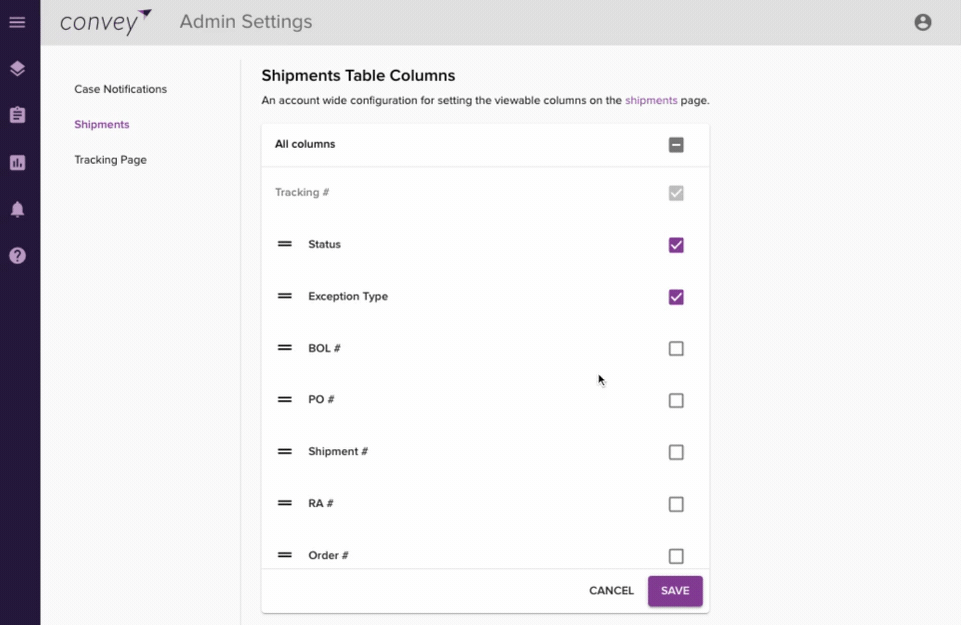 Use the check boxes on the right to select/deselect columns. If checked, that column will be visible on the table.
To rearrange the order that these columns show up, drag and drop them using the toggle on the left side.
Click "Save" and return to Shipments to view changes.
The columns selected will also be the default fields that are enabled when exporting Shipment data.
Also note: column changes will apply to all Saved Views.