If you are a user of the Convey App and are having trouble remembering your password follow these steps to send yourself a password reset link.
Navigate to the login page and click the "Forgot password?" link found at the bottom right.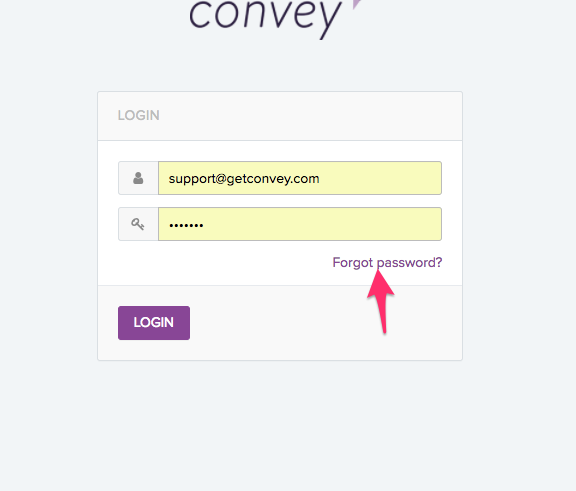 From here, you can use the email used to set up your account (most likely your work email) and generate a password reset email/link to yourself. If you've forgotten your email please contact your Convey System Administrator.