Convey's Guide on Who to Contact for What
Convey is a third-party delivery management software for intelligent issue detection, collaborative case resolution, and supply chain optimization. There are various types of users and roles within the Convey platform. Questions can come from many different sources. This guide is to help assist with who you should contact depending on the type of role you are, and what your questions is.
If you are a Convey user and are having trouble logging in, feel free to reference this article for guidance.
Prospect/New to Convey
If you're brand new to Convey, or are wanting to learn more about what we do, please use the Contact Us button to schedule a demo with a member of our Sales/Marketing teams. Please note, this form is NOT intended for current Convey Clients (see below for that).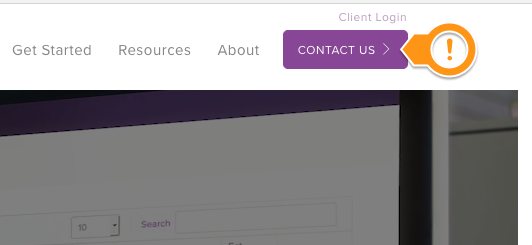 Carrier
Most often if you're a carrier, your question is best directed toward the respective retailer/brand you're shipping for. If this is the case, please follow the contact process dictated by the brand or retailer you are shipping is for.
If you're a carrier who is logging into Convey and you have a question about a shipment, any and all interactions about the shipment to the retailer/brand should be conducted through the app.
Search for the shipment by the tracking number, PO, address, or any other information you're given about the shipment.
OR, view the custom bucket your retailer/brand has set up for you.
Click the tracking number of the shipment you need to raise an exception on or have a question about.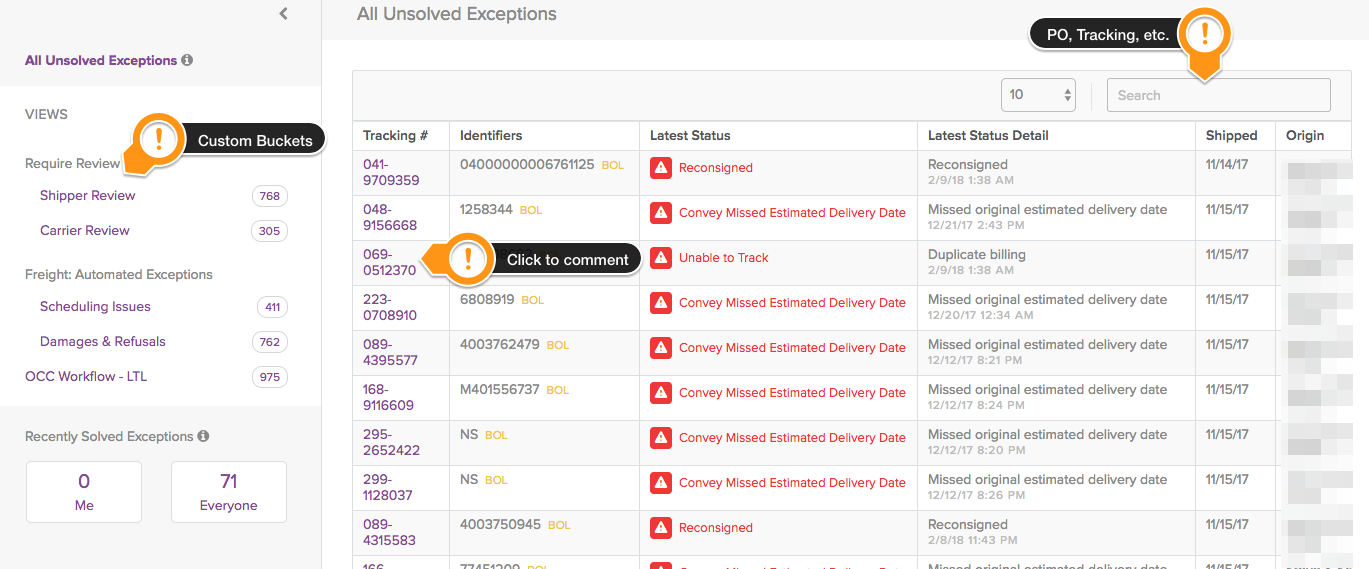 After locating the shipment you have a question on, please follow one of the methods below to notify the retailer/brand.
Add Note: If you have a general question about this shipment, you can click this to leave a note.
Report Exception: If you've noticed that you need to raise an exception, click this to pull up a pop up menu with the list of exception codes to choose from.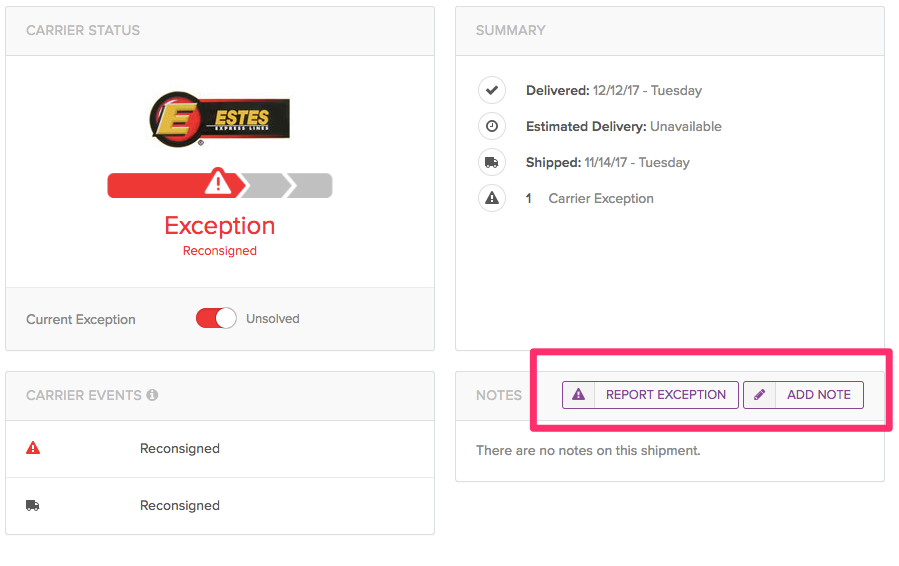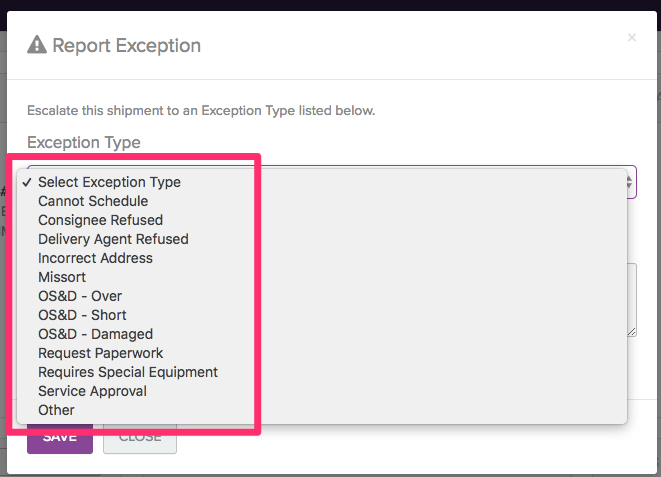 Consumer
If you are a consumer who has a question about your shipment or return, please use the FAQ or help sections of the respective retailer or brand you've ordered from. Convey is unable to advise on the status of these shipments.
Technical or Platform Questions Specific to Convey
There are a couple different ways to reach out to Convey Support. Please note, depending on the type of user you are (operator, carrier, etc.) you may be directed to contact another third-party. Convey Support is designed to assist with issues found within the app.
The most convenient way is to use the "Help" widget found at the bottom right of the Convey App: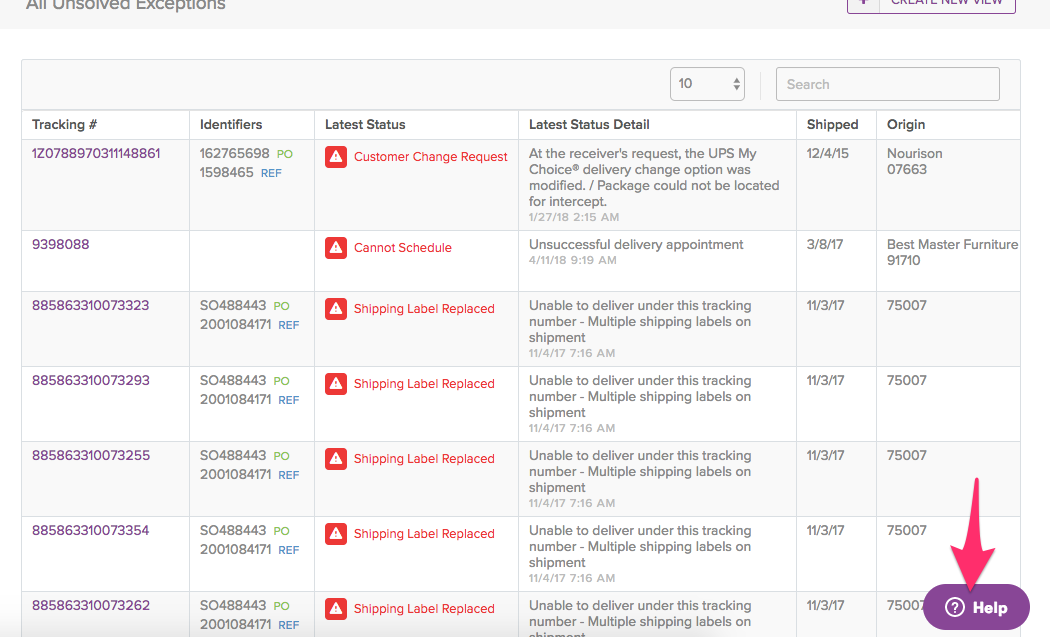 If you are unable to log into Convey, please contact your internal support representative or email support@getconvey.com.