Product and Order Information on Shipment Details Pages
Convey supports the display of order number and product-level details on the Shipment Details page to help identify shipments more precisely and streamline the resolution of delivery issues.

In order to leverage this functionality, customers must send Convey order and product information through either the Convey Order API or a flat-file order feed integration.
Convey will display the customer facing order number in the Product Details section where a user can click to view more details.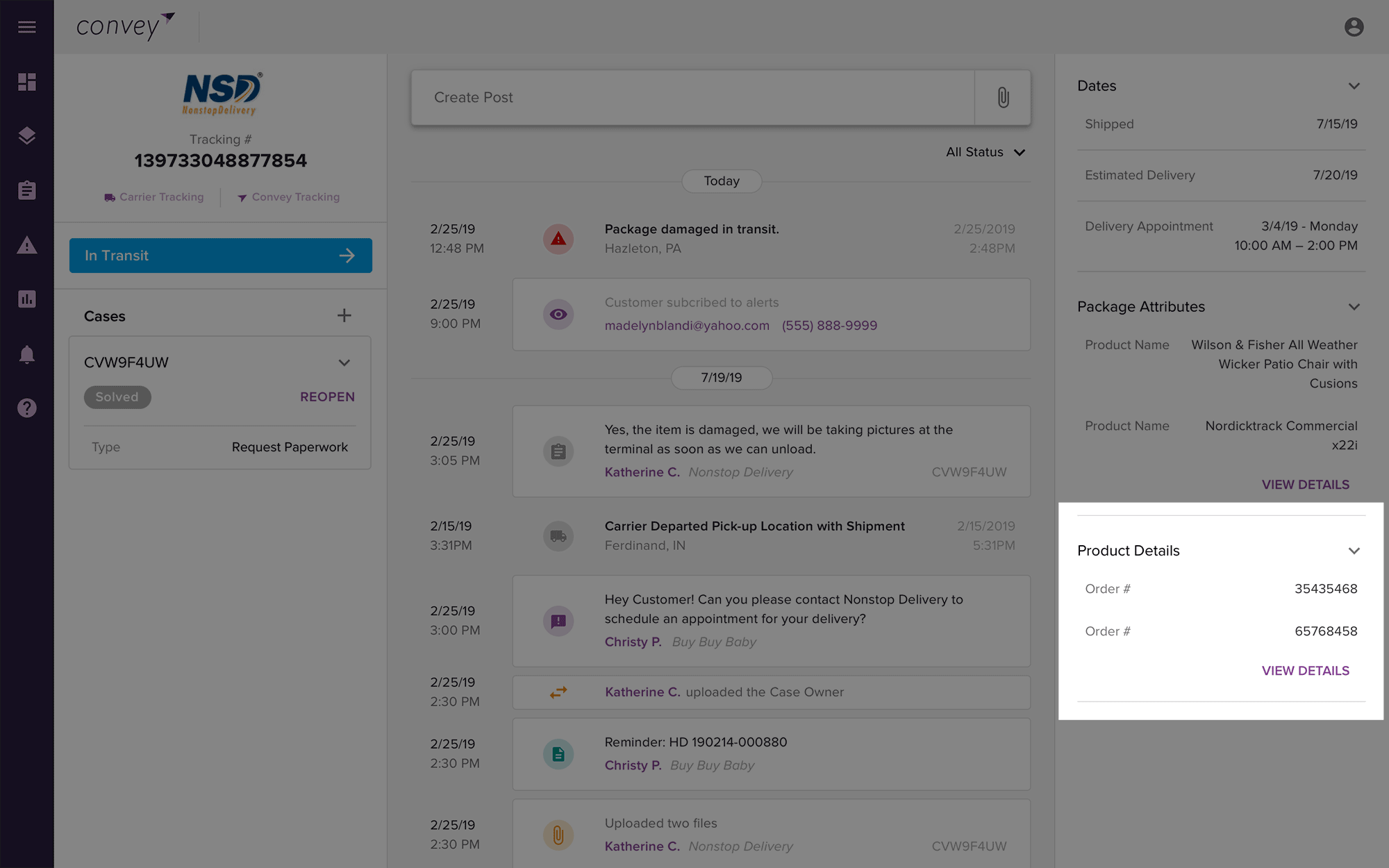 After click to view more details, a drawer will appear with the product name, description, and quantity information.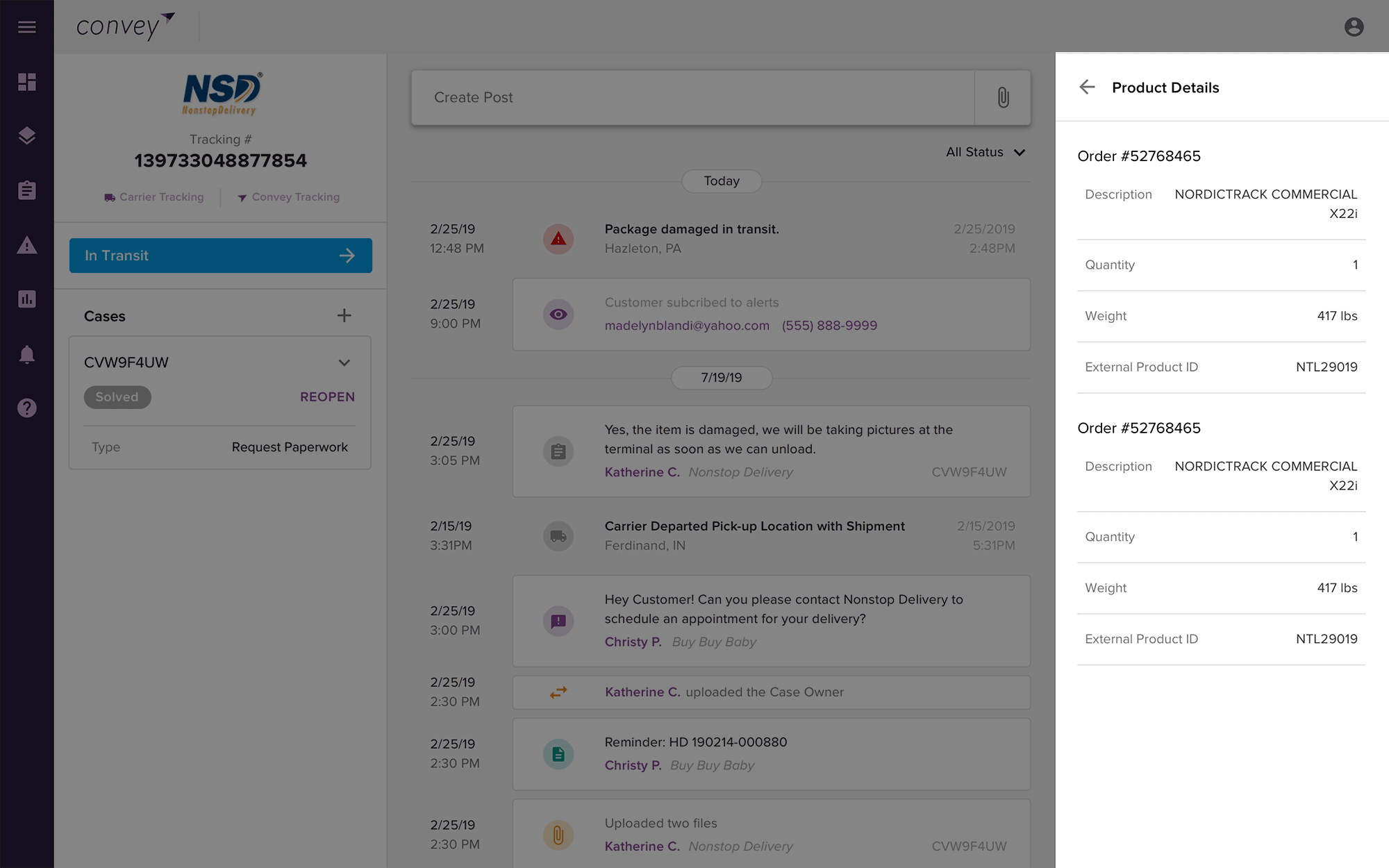 A 1:1 relationship must exist between the product information provided and the shipment.
If an order number is on multiple shipments and product information is not connected to the individual shipment, then no product information will display, just the order number.
If multiple products are on a single shipment but on different orders, each product line will display the corresponding order number.
For more details or to enable for your account please contact your Enterprise Account Director or support@getconvey.com.