Saved Views Advanced Features - Account Administrators
The Saved Views feature is available on our Shipments and Cases pages and accessed by users with the Account Admin Role only.
Creating A New Saved View
To create a new saved view, run a desired search using any combination of filters and sort order and click "Save As".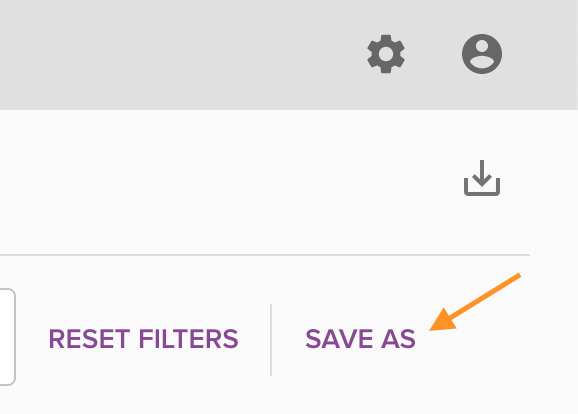 A dialog box will open allowing naming of the view:

Creating A New Group
At the time of creating a new saved view, you also have the option to create a Group. Groups provide the ability to organize multiple saved views together, in one drawer.

For example you may have a "Carrier Views" group to organize all Saved Views that relate to specific carriers.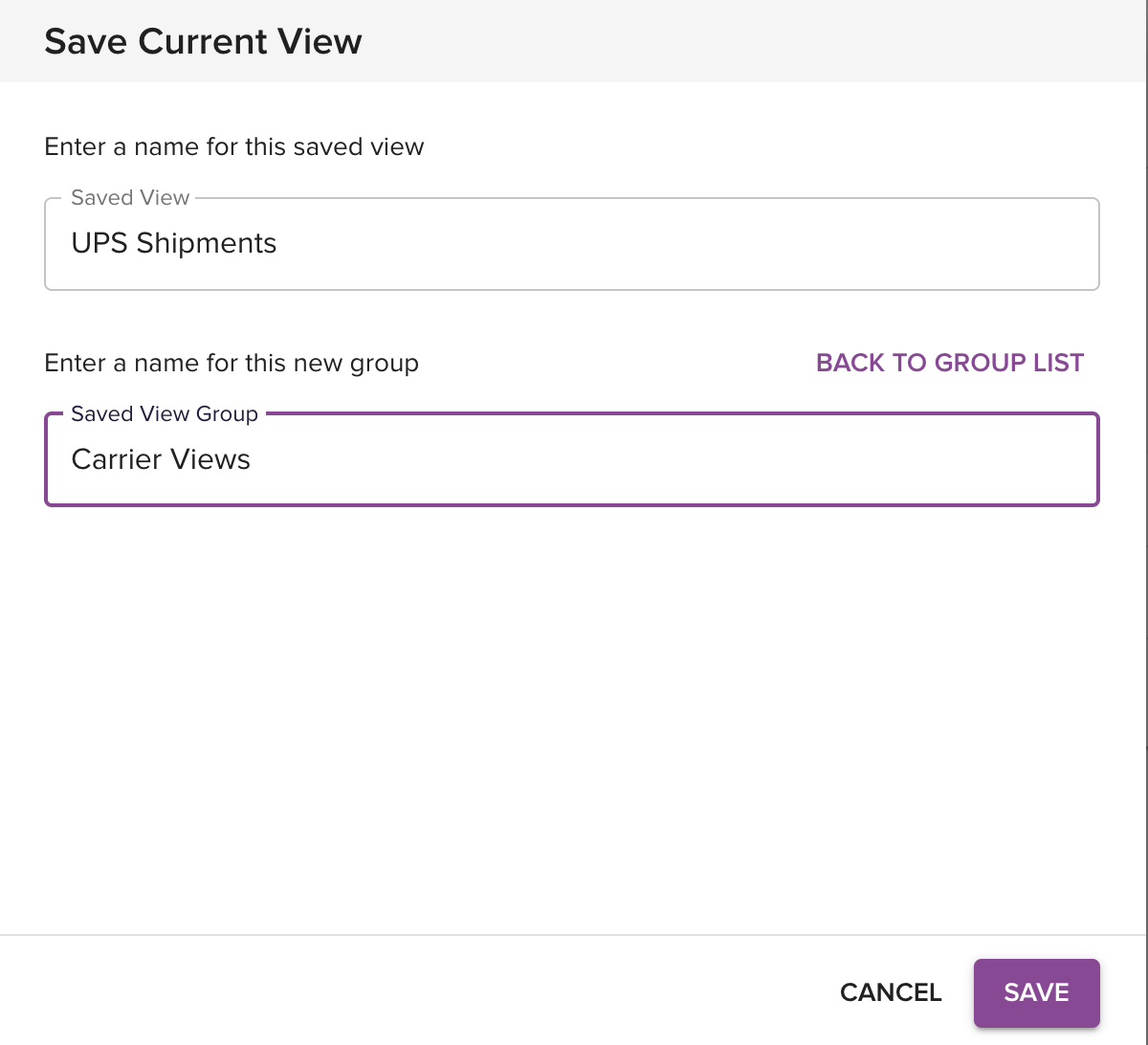 Sorting Options With Saved Views
The current sort order is saved along with any changes made to filters in the saved view. Account Admin users can choose to sort ascending or descending order using Created Date or Latest Message Date.
Arranging and Renaming Saved Views
Use the "Edit Views" button to arrange or rename your custom saved views.

Clicking the "Edit" icon next to each line will allow for renaming of that view.

The dialog will allow you to simply drag/drop and arrange the order or grouping of the views

Editing Saved Views
As an Account Administrator who is running an existing saved view, you have the option to update that view without creating a new one by adjusting the filters that you need to and clicking "Save".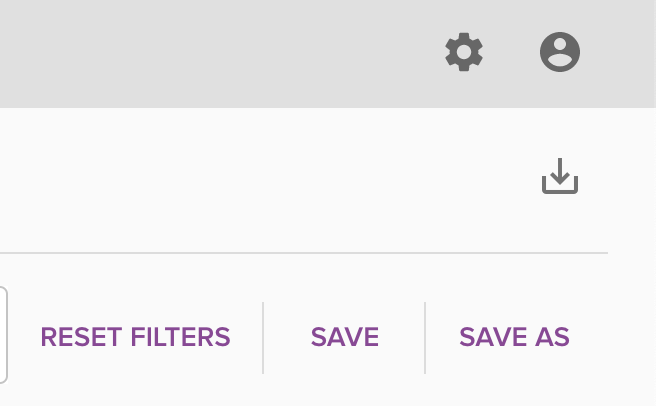 Restricted Views
Certain account administrators will have the ability to create "Restricted Views"
"Restricted Views" limit the view to be visible to certain users. Account admins will always be able to view a "Restricted View".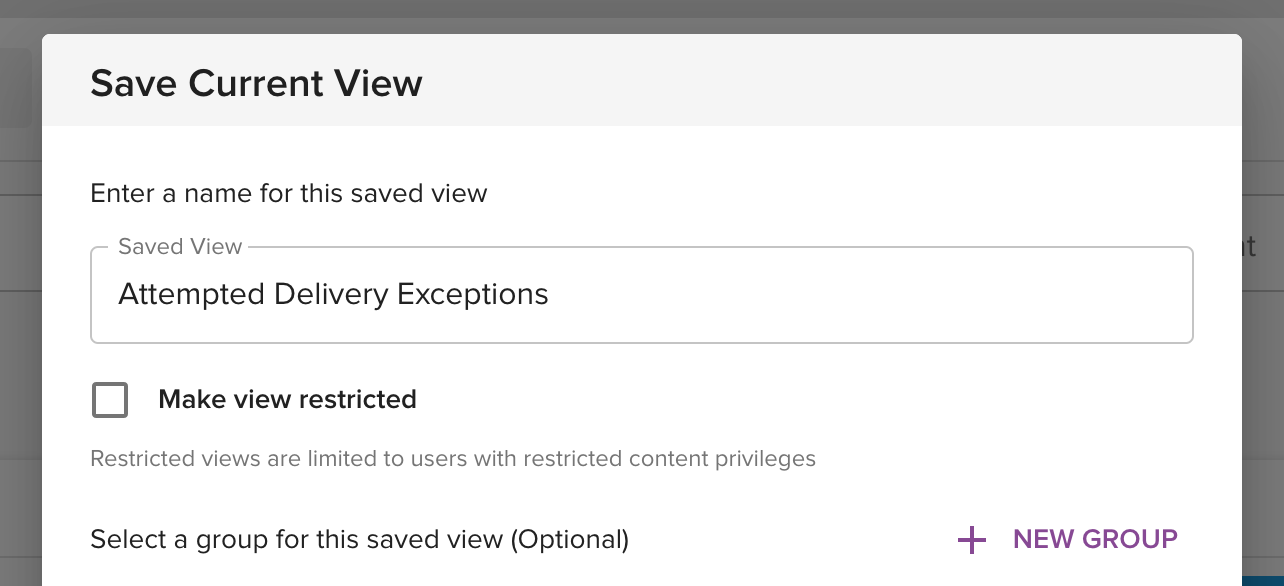 Restricted views will be available under a new "Restricted Views" group. Account admins may rearrange views to be part of restricted views or no longer be a restricted view.

Account admins will be able to delete views under the "Restricted Views" group but not be able to delete the group.