With Command Center Analytics, you can view a lot of great information in one area on the following:
Total Exceptions

Parcel Exceptions

Freight Exceptions

Automated Alerts Sent

Automated SMS Alerts

Automated Email Alerts

By default, the system will aggregate the information from the last 7 days.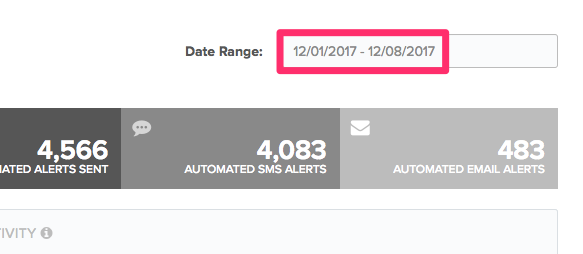 Date Range
By clicking within the date box you can choose any custom date range.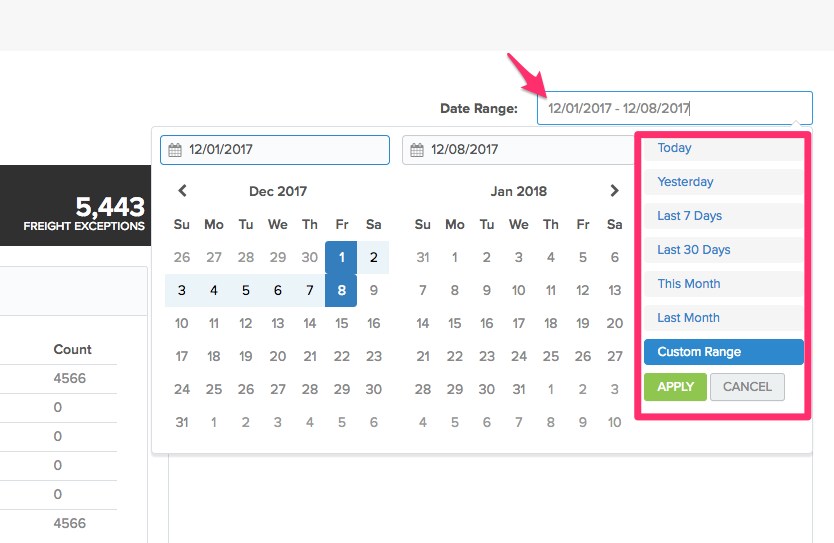 Activity Overview
This section measures activity via users as well as anything automated. User activity would include Custom Alerts, Internal Notes, and automation consists of Subscribed Alerts & Auto-Subscribed Alerts.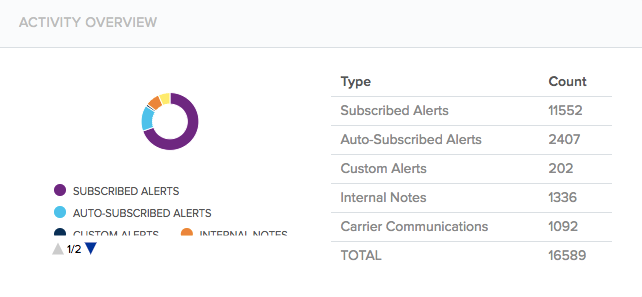 Clicking the down arrow will display more options you can toggle on and off.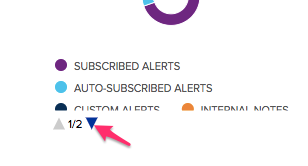 Exception Types
This bar graph will display exceptions based off of carriers. You can toggle which carriers you'd like visible by clicking the circle icon next to the respective carrier.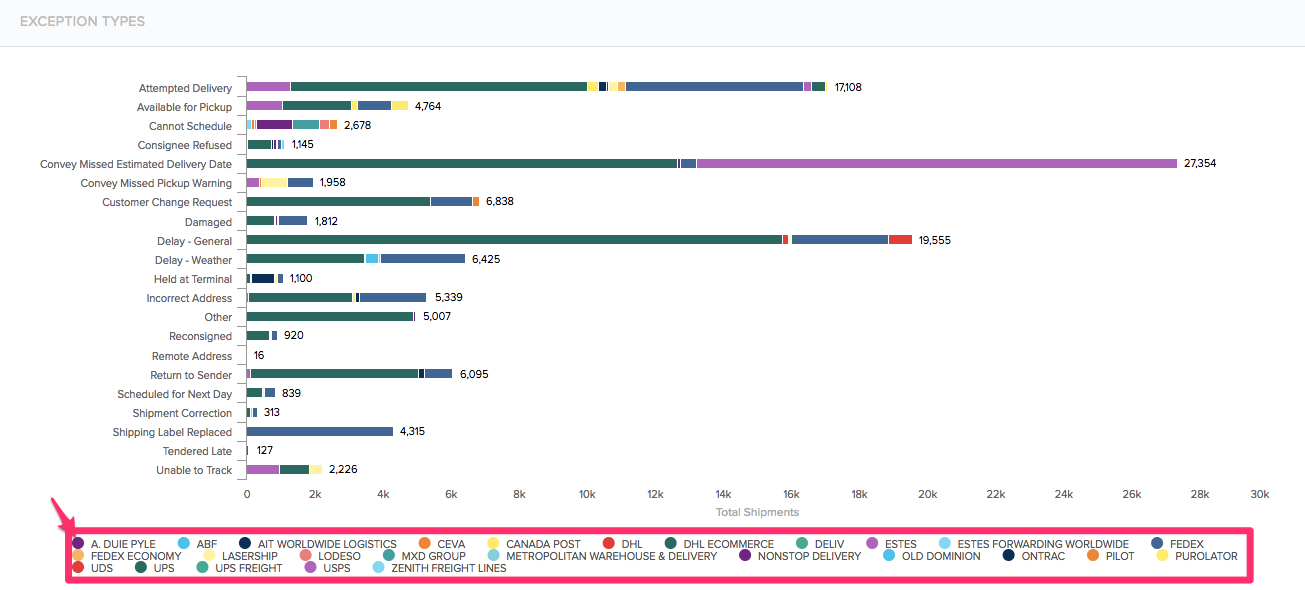 Exception Count Trend
Here you can see a an exception graph of the week selected from the top right broken out by different carriers. You can toggle which carriers you'd like to see by clicking the icon next to the respective name.