The Shipments page is the best view for your customer care and logistics teams to quickly track shipments across all your carriers or export a fine-tuned segment of shipments. This article will not only provide some basic functionality use cases, but also best practices to help your teams.
Which Shipments Appear Here?
The Shipments page displays all shipments from your connected carriers with a Convey created date in the last 13 months. We continue to store all data past 13 months, so if you require a report for a period in that timeframe, please contact support@getconvey.com.
Quick Shipment Search
Only have a recipient's name or order number? Use our Quick Shipment Search to find a shipment by any common piece of information. Looking for a specific tracking number in order to answer a carrier inquiry? Copy and paste a tracking number into this field.
Search by one or more criteria by typing identifiers or keywords into the field.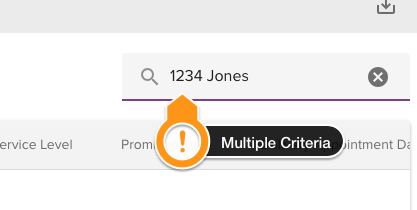 Advanced Multiple Shipment Search for Tracking Numbers
Have a list of tracking numbers that you need to look for at one time? Click the search icon next to the text field at the top of the page. Copy and paste up to 30 tracking numbers into the advanced multi-search box.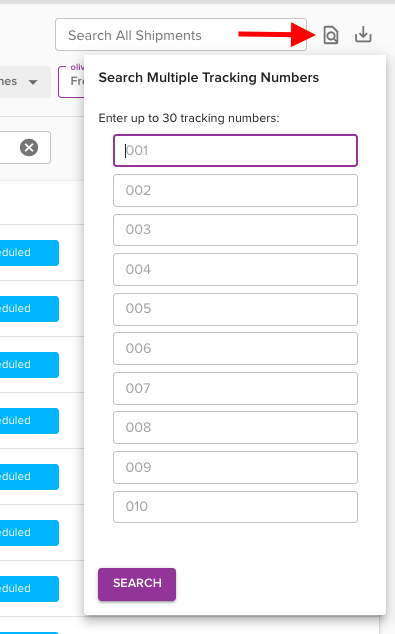 Any tracking numbers entered here that do not match any corresponding shipments in Convey will be visible in a drop down at the top of the results page.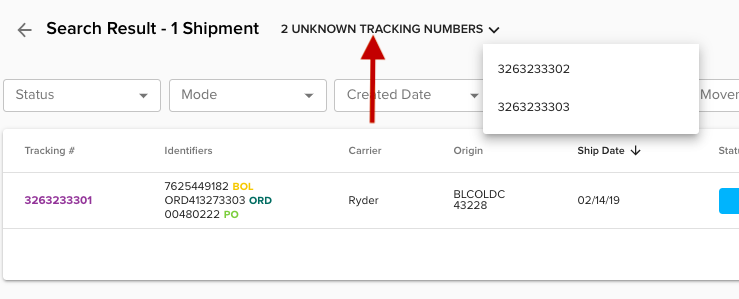 Shipment Filters
Advanced Filters allow you to narrow results to a specific grouping of shipments (e.g. all shipments with an in transit status that has a damaged exception type).
Status
You can filter by the current status of any given shipment. To read more about statuses in Convey, visit
Convey Statuses & Exception Types
.

Mode
You can segment between parcel and freight ship methods.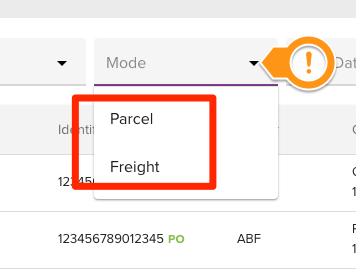 Created Date
You can choose from a pre-set date ranges of when the shipment was discovered within the Convey app. To filter based on a custom range, simply click within the calendar to choose a date(s). Additional milestones such as delivered date or shipped date are available under "More Filters".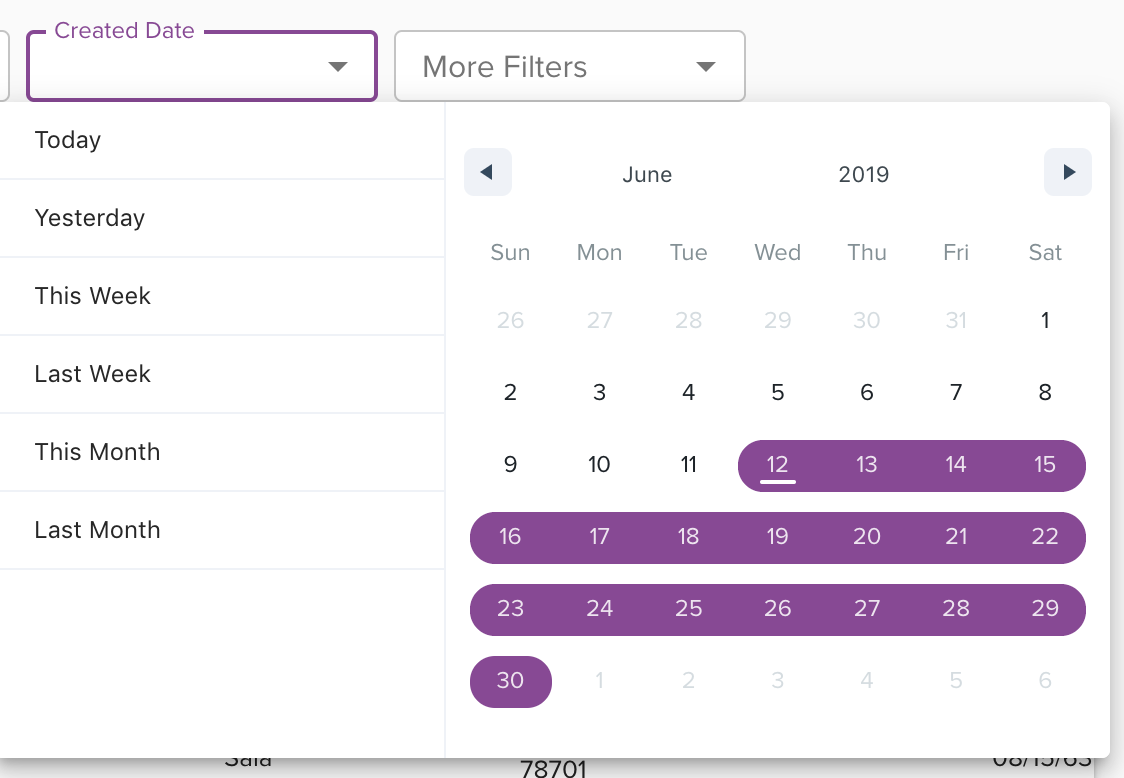 More Filters
More filters includes an array of options to fine-tune your search like:

An important filter here is the "Exception Type" filter that allows you to find shipments:
With no current exceptions by choosing "is empty" from the drop-down.
By current and historic exceptions. "is" and "has ever been" options in the drop-down.
By exception resolution status "All" "Solved" "Unsolved" (This must be selected when "is" or "has ever been" options are selected).

Shipments Saved Views
What is a Shipments Saved View? It is a way for you to save your most common searches and access them quickly every day. Tired of selecting the same combination of filters all the time? Save it. Have a search that is integral to your workflow? Save it. Convey recommends using Shipments Saved Views to save time.
There are 2 default views that are always available at the top of Shipments with an additional option to create your own Shipments Saved Views.

All Shipments (Default):

The default view that shows you all shipments created in the past 13 months, no matter the status. This is the default when you land on this page.

All Exceptions (Default):

The default view that shows you all of your shipments that currently have an exception type.

More Views:

If an Account Admin has already saved a custom view, it will be visible by opening this new row.

Note: All Shipments Saved Views are available at the account level. To learn more, please reference our "Leveraging Saved Views" article.

Shipments Export
Are you a savvy user who wants to download your filtered results or Shipments Saved Views, so you can create your own report? Use the Quick Shipment Search, Shipments Saved Views, or Advanced Filters to narrow the results, and then click the export icon on the upper right of the screen.

Choose the fields and format for your data export, and then click the export button to download your report.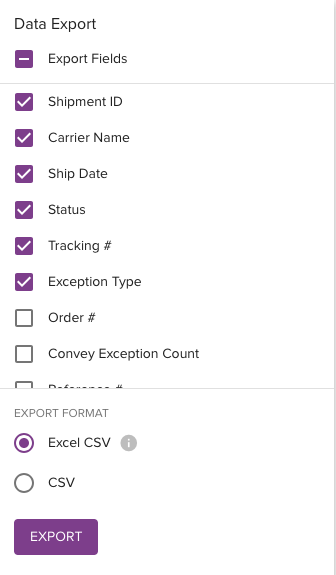 Note, if your data range is too large you'll receive the following notification and may have trouble downloading the report. The Shipments Export supports shipments created in Convey within the past 13 months.

Accessing the Shipment Details Page
The Shipment Details Page gives more specific information about the shipment like address information, customer feedback, customer communication via delivery alerts and what type of collaboration has happened around delivery issues. Click the tracking number for any shipment on the Shipments page and it will direct you to the Shipment Details Page. For more information on what actions you can take on this page, please reference our "Shipping Details Page" article.