Convey makes it easy and convenient to generate a quote and create a shipment directly through the app. To start, navigate to the sidebar and select "Schedule Pickup".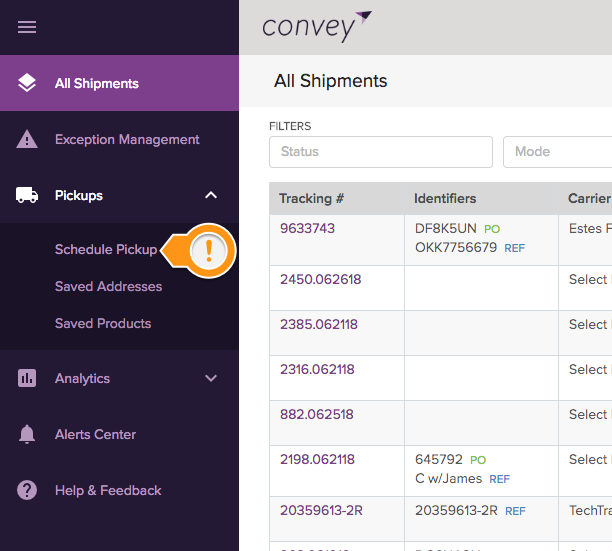 Provide Shipment Details
You'll first need to provide the shipment details.

There are three service types to choose from:
Shipper
Consignee
Third-Party
Those with the role of "Operator" in Convey should always use "Third-Party" as the service. If you have unique rates set up for specific locations please consult Convey Support.

Next, select your origin and destination information. If you've taken advantage of saving addresses within Convey, you'll be able to select common origins that you use.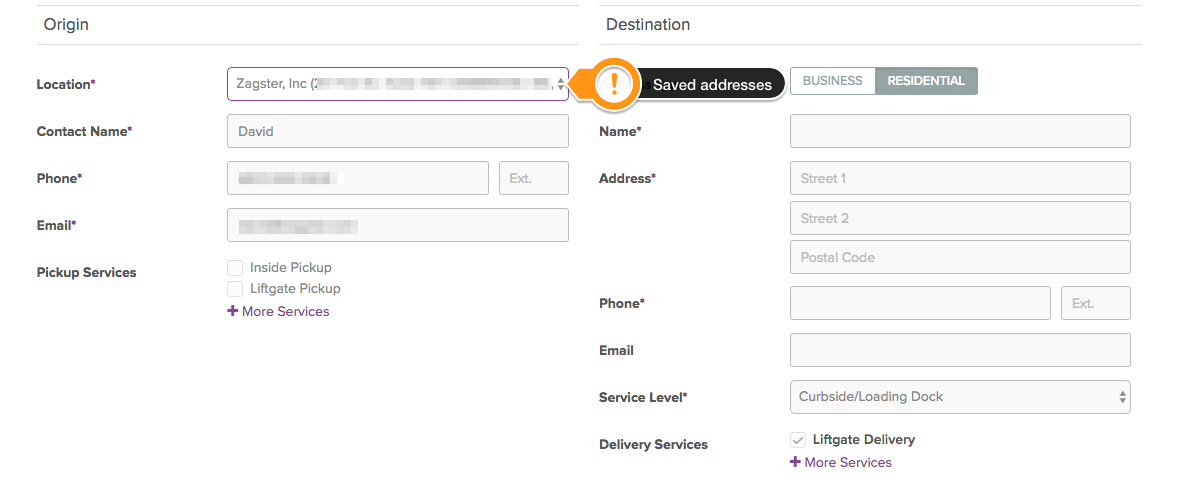 Additional services can also be added at the origin and destination locations.

If applicable, you're also given the option to enter in a PO, Return, or Reference number (note reference numbers are required for return shipments).

Next, you'll select the commodity that you're shipping. If you've already loaded in your list of commodities, or manually added them (see our article on Saved Products) you'll have the option to select these products as you start to type them out in the "Product Name/Description" field.

The last step is to then enter in the Pickup Information. Please note, you can only only schedule a shipment within one week of requesting the quote. So for example if you're scheduling a pickup for March 27th, the latest you can schedule would be April, 4th.
Add any special instructions if applicable and click "Get Quotes".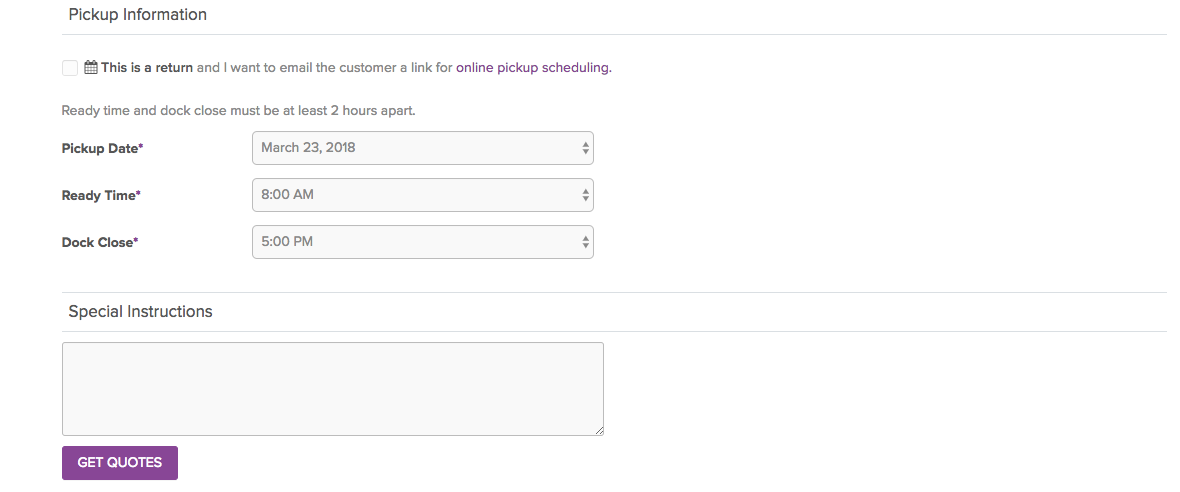 Choose a Carrier
The next step is to choose your carrier in your network of carriers. Convey will always show the cheapest option first, but you have the ability to select whichever carrier you prefer.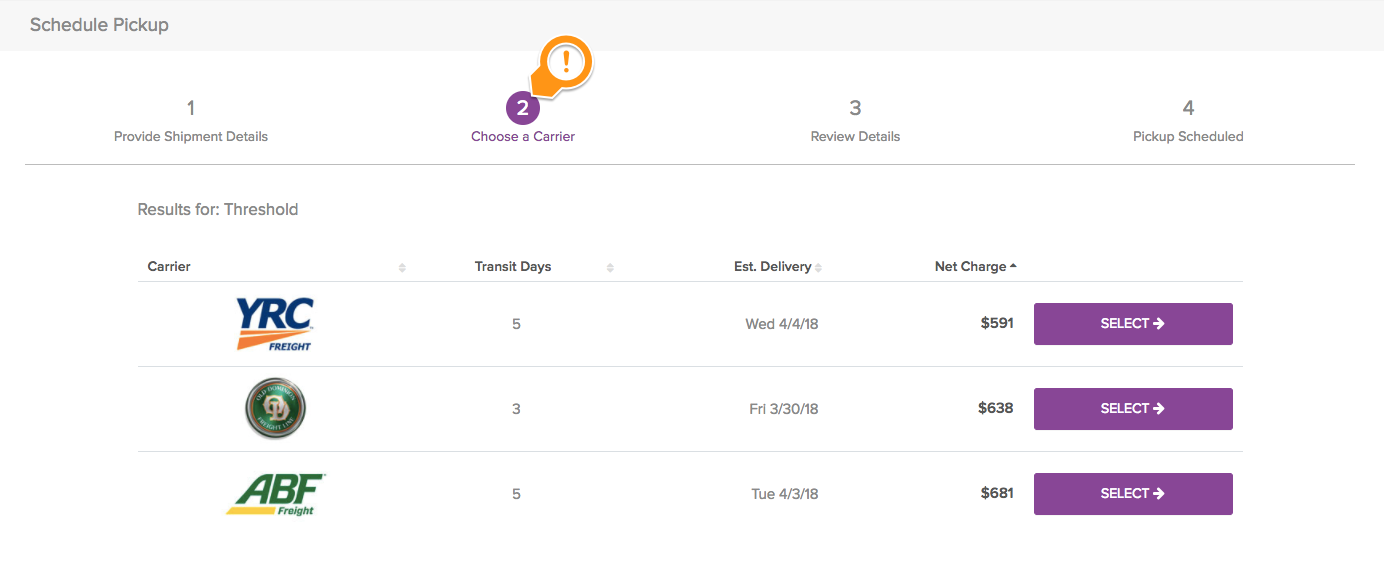 Review Details
The last step is to review the details of your oder and add in any additional PO or reference numbers you're given.

If applicable you can choose to send yourself a copy of the BOL of the email designated in the origin field of step 1, and yourself.