Convey Customer Freight Returns
We've made scheduling return pickups easier for you and your customers. You can now prepare your shipment with Convey and let your customer choose a convenient pickup date and time online. Here's how it works:
Step 1
Schedule a pickup as normal with Convey, but on Step 1, make sure to check the box for "This is a return. Email the customer a scheduling link." Any special instructions you include will be shown to the customer and they will be able to add additional special instructions. Complete the pickup process as normal.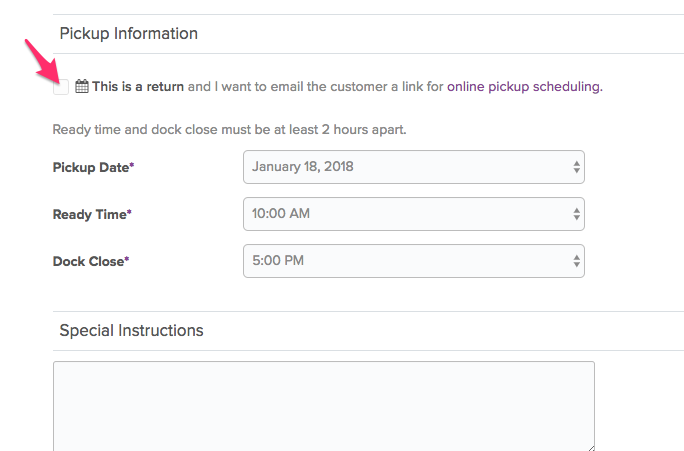 Step 2
After completing the pickup in Convey, the customer will receive the email below with a unique link to schedule their pickup time online.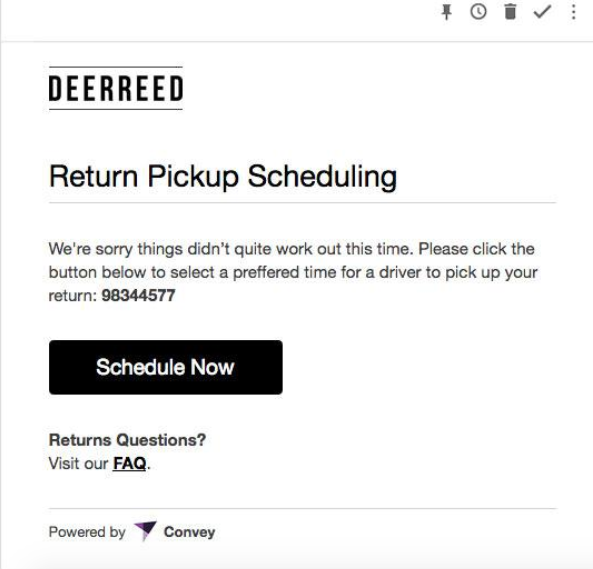 Step 3
After your customer clicks the 'Schedule Now' link in the email, they will land on their unique scheduling page. They should choose a convenient date, time and include any special instructions for their delivery.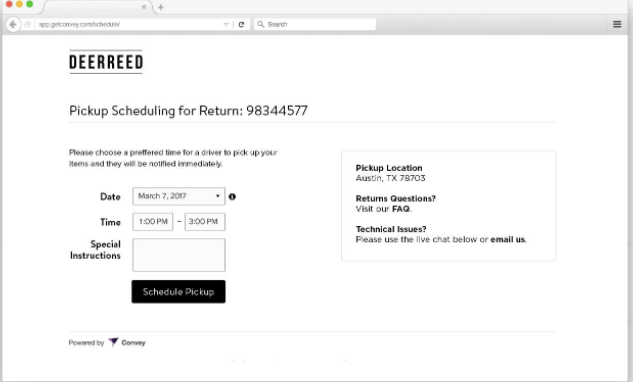 Step 4 - The last step!
After your customer schedules their pickup, they will see a confirmation page, which will display a PRO number (freight tracking number), pickup number or simply a confirmation message depending on the carrier. Your customer will be given instructions to download the BOL document and provide it to the carrier. The BOL document will also be automatically emailed to the customer.
Note 1 - All Shipments
Find shipments that are still waiting for pickup appointments to be scheduled by filtering on 'Pickup Appointment'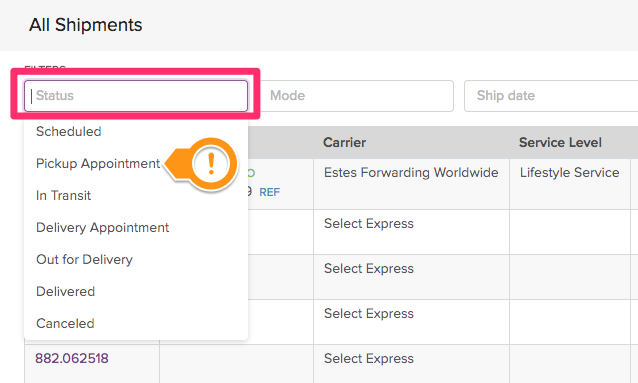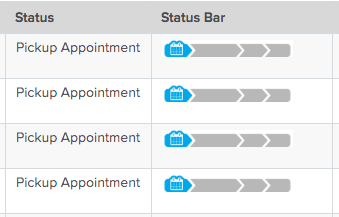 Note 2 - Resend the Schedule Appointment Email
You can resend the schedule appointment email from the shipment detail page if the shipment is in 'Pickup Appointment' status. Links can be set to automatically expire after 7 days or whichever timeframe is preferred.